How to use energy management and control technology to promote carbon peaking?
Carbon peaking by 2030 and carbon neutrality by 2060 have become national strategic goals, and relevant energy conservation and emission reduction policies have been introduced.
On March 11, 2022, the Ministry of Housing and Urban-Rural Development officially released the "14th Five-Year Plan for Building Energy Conservation and Green Building Development", proposing to complete the energy-saving renovation of existing buildings with an area of more than 350 million square meters by 2025, and construct ultra-low energy consumption. , Nearly zero energy consumption buildings of more than 50 million square meters, prefabricated buildings accounted for 30% of the new urban buildings in that year, the renewable energy replacement rate of urban buildings reached 8%, and the proportion of electricity consumption in building energy consumption exceeded 55%.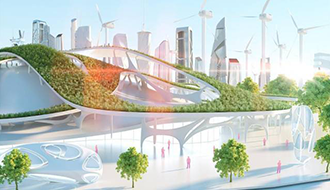 China's buildings and cities account for 51 percent of the country's carbon emissions. According to the 2020 Research Report on China's Building Energy Consumption, in 2018, China's construction process emitted 4.93 billion tons of carbon dioxide, accounting for 51 percent of the country's total carbon dioxide emissions, of which building materials accounted for 28 percent, construction 1 percent and building operation 22 percent. Thus, to achieve carbon neutrality, building energy conservation and emission reduction must be achieved first.
The three major systems of electricity, communication and fire protection, as the "blood" and "nerve" of urban buildings, have become the protagonists of carbon emission control and emission reduction. However, at present, these three functional projects have the following three problems: (1) There is no "strong electricity" interconnected by network communication, and it is difficult to realize the "transparency" of smart buildings; (2) There is no network communication for energy supply integrated with power construction. , lack of intensive and reliable power guarantee; (3) the fire protection system is in a state of "passive elimination" due to the disconnection of the source of 67% of fire incidents - intelligent control demand side management and control, and it is urgent to build an "active prevention" fire protection system. It is also because of different information and lack of management that the overall carbon emission of society exceeds the actual demand by 30%, or even 50%.
The overall intelligent power distribution energy management technology of Suntrans™ fully assists the building's energy conservation and emission reduction during the construction period and operation period, and contributes to the double carbon action of the construction industry. The "integrated intelligent power distribution system" takes smart buildings and cities as the core, and integrates the trinity of "strong electricity + weak electricity + fire protection". , is the key to controlling carbon peaking and carbon neutralization.
Main features and functions of the overall intelligent power distribution system and energy management
1、AC zero-crossing non-arc relay protection controller
After more than ten years of research, Suntrans™'s "AC zero-crossing" relay-type power control intelligent switch technology has achieved success and independent IP. It is the first time that Tesla's power technology has gotten rid of "arc" 110 years after the invention of AC. Controller-type switch technology, and passed the National Electric CQC compulsory certification in 2013, solved the "arc" problem when the electrical switch was interrupted, which had puzzled the power system for 110 years, and extended the life of the switch by more than 100 times.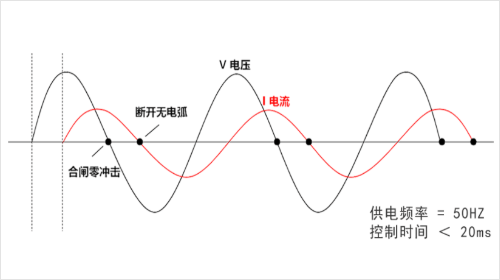 The series of arc-free relay protection controllers include intelligent motor controllers, three-phase two-channel intelligent controllers, single-phase six-channel intelligent load controllers, and single-phase ten-channel intelligent load controllers, which integrate precise measurement, precise control, reliable The five functions of protection, online communication and programmability have laid the foundation for the IoT construction of smart grid and energy online, dynamic management and protection, and also provides a new generation of smart distribution IoT terminals for the most intensive solution to electricity consumption. Security, intelligent management and control, and IoT architecture provide the safest, most reliable, and most economical solutions, and also lay the foundation for relay protection for the normalization of bus-type power distribution modes.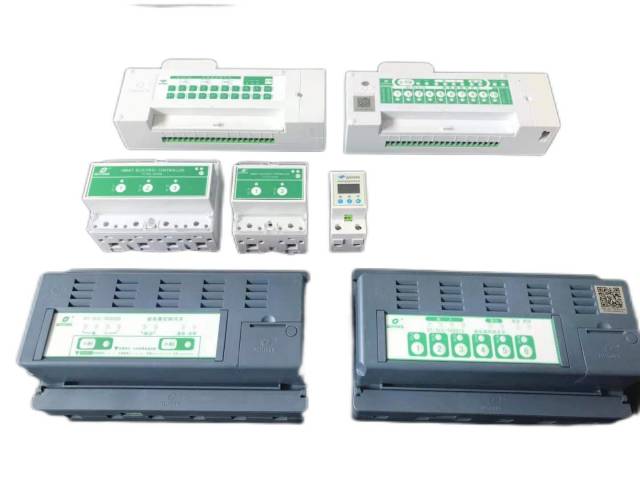 2、Busbar Power Distribution
Most of the building power distribution still uses traditional radioactive wiring, which occupies a large space, requires a three-level power distribution room, and costs extremely high construction, operation and maintenance. The specific problems mainly include the following aspects:
(1) The construction cost is high, and the radial wiring greatly increases the number of wires used in the entire building, which significantly increases the construction cost;
(2) The maintenance cost is high, the quality of a large number of wires is poorer than the busbar, the life is short, the stability is low, and the maintenance cost is rising;
(3) The cost of space is large, and the radial wiring needs to reserve multiple power distribution rooms on the floor, and reserve a lot of space on the corridor to place the bridge, which occupies a large space;
(4) There are many other costs. For large-span buildings, the weight of a large number of wires caused by radial wiring will directly affect the building design, thereby affecting the overall electricity safety and maintenance.
Busbar-type power distribution perfectly avoids the existing problems of traditional wiring. Has the following advantages:
(1) Simple cable + insulation piercing clip, simple and intensive wiring, simple construction, cost saving;
(2) Two-pole power distribution mechanism, high safety;
(3) Simple operation and maintenance, expansion and low cost.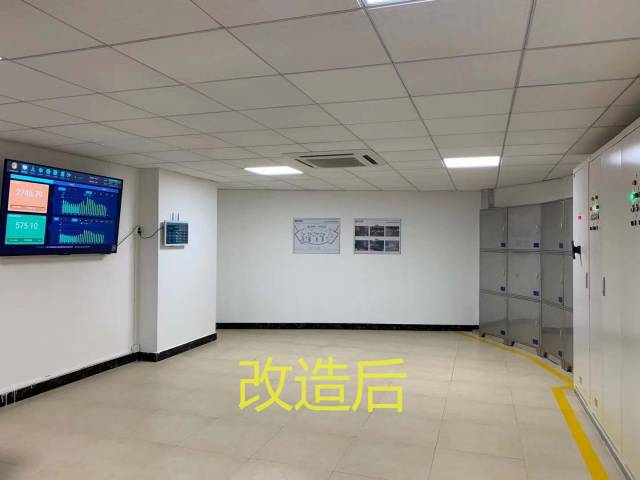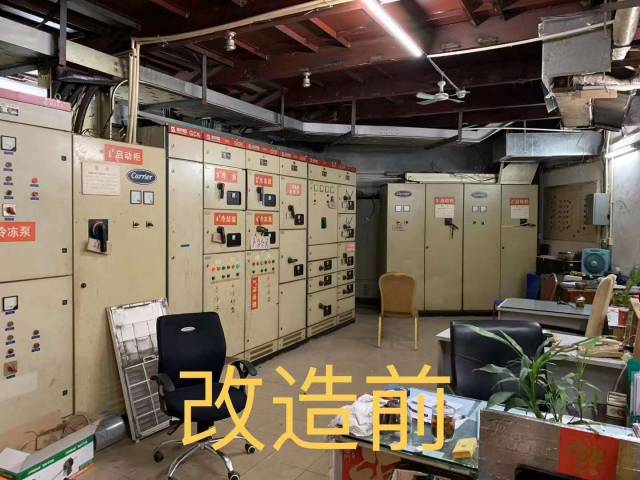 3、Dual power UPS intelligent switching
The overall intelligent power distribution system adopts the dual-circuit power guarantee UPS power supply technology, and the switching time of the dual power supply is 30-60ms, which greatly reduces the consumption of the battery and builds a high-reliability and low-emission power distribution system.
4、Green
With Suntrans™'s excellent smart energy management and control software and smart energy management and control hard-core devices, it overcomes the traditional distribution system information islands, "rigid" and inefficient methods of management and control, improves energy management and control efficiency, and reduces the use of invalid loads. Through big data analysis, run various energy-saving programs. At the same time, through the analysis of the electricity, water and gas consumption of various electrical equipment and various areas, the corresponding analysis system is automatically generated to realize the comparison of year, month, day and hour, and through data display, guide the new green working methods, Contribute to the Two-Carbon Goal.
Successful cases
The overall intelligent power distribution technology of Suntrans™ has been successfully applied to the building construction of schools, hospitals, hotels and factories. Taking the construction of a smart school as an example, the smart campus uses the terminal to respond to the cloud platform, and uses the overall intelligent power distribution campus energy management and control system developed to implement intelligent, transparent and convenient transformation of the campus power distribution and energy management and control, thus achieving:
1) Simultaneous monitoring of online power supply and demand;
2) Identification and control of malignant load in student dormitory;
3) Identification and control of large electrical appliances;
4) Based on "terminal" echoing "school cloud" big data collection and online intelligent management and control of energy. Managers and students can conduct real-time monitoring, control and payment of electricity usage in the dormitory through the mobile app, which is easy to use, simple to operate and maintain, and energy efficient.
Since 2014, Wuhan University has continuously implemented the overall flexible and intelligent power distribution for new and existing apartment buildings. At present, more than 10,000 student apartments have realized the "intelligent control demand side response" of electricity, and one (each) air conditioner is turned off at peak times. (about 1.5 hp, 1.2 kW), 12 megawatts of electricity will be released at one time, which is equivalent to 1/4 of the school's electricity consumption. During the peak electricity consumption period in the city, it is guaranteed that the school's electricity will not be used when other electrical appliances are available in the student apartment. Exceeding the power supply quota provides a guarantee for the power consumption of teaching and scientific research. The comparative data for the past 7 years shows that the energy saving rate of each intelligently constructed dormitory exceeds 50%.
Nearly 100 buildings including Guangzhou Xianglan Prince Shiming Hotel, Guangzhou Mediterranean Hotel, Wuhan China Construction Third Bureau Smart Industrial Zone, Guangdong Internet of Things Society Headquarters, Guangdong Blockchain Society Headquarters, Sanhe (Ezhou) Pipe Pile Co., Ltd. Smart Workshop, etc. , industry, hotel, office building Internet of Things and other cases, fully prove that the overall intelligent power distribution energy management and control system has practical and historical significance in terms of concept, technology, product, effect and experience, and is worthy of promotion.