Howard Mitchell, former chairman of IEEE, visited Suntrans™
On August 31, 2016, Howard Michel, former chairman of IEEE, visited Guangzhou Suntrans Control System Engineering Equipment Co., Ltd. (referred to as: Suntrans™), and Zheng Guilin, chairman of Suntrans™ and doctoral supervisor of the School of Power and Mechanics of Wuhan University The professor launched a series of exchanges and interactions, and spoke highly of the advanced product technology of Suntrans™.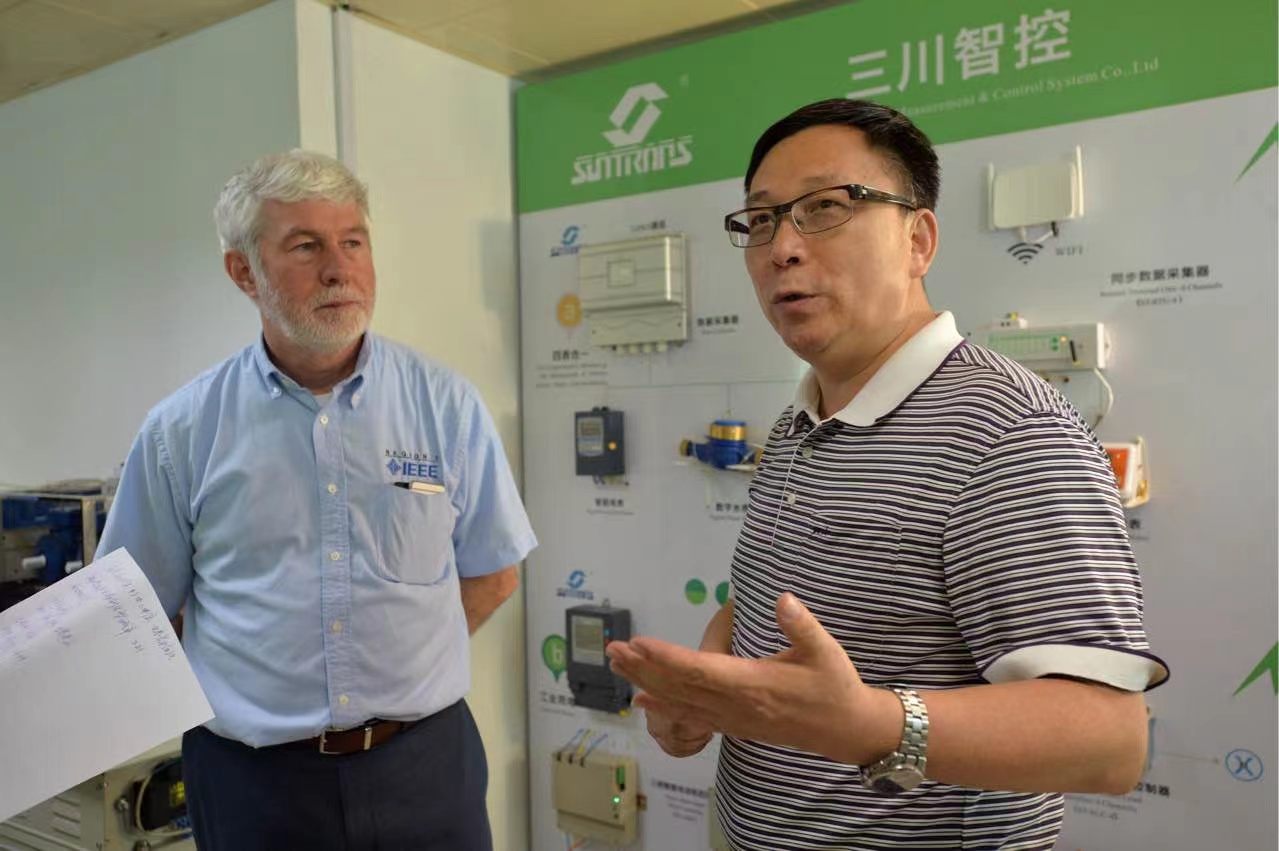 IEEE is one of the largest non-profit professional technical associations in the world, and has been committed to promoting the theoretical development and application of electrical and electronic technology. IEEE has more than 400,000 members in more than 160 countries around the world. Former chairman Howard Michel told us that many Chinese members played a very important role in the birth of the Internet. Professor Zheng Guilin is not only the founder of Suntrans™, but also a senior member of IEEE and the chairman of the Wuhan branch.
Accompanied by Professor Zheng Guilin, Howard Michel visited Suntrans™'s innovative patented electrical product intelligent load controller. This series of controllers has a high degree of integration, integrating measurement, control, protection, communication, and programmability. At the same time, it has strong safety. It has protection functions such as overvoltage protection, undervoltage protection, and overcurrent protection. The protection value can be within the safe range value. It is configured according to user needs, and has the characteristics of safety, intelligence and reliability.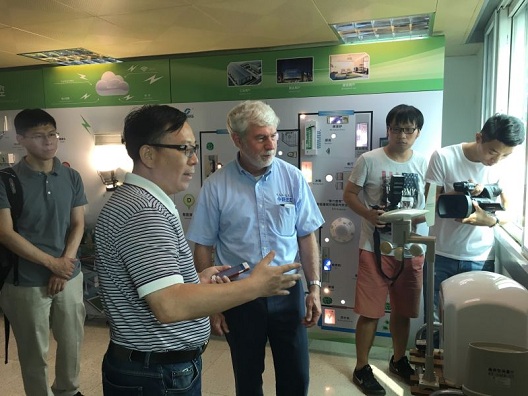 After years of research and precipitation, Suntrans™ series of intelligent load controllers have passed the National Electric CCC electrical compulsory certification in 2013 and have been continuously iterated. So far, more than 100,000 intelligent controllers have been applied to energy-saving construction in various industries. After visiting the product, Howard Mitchell was shocked, he said: This really surprised us, we never thought we would find such innovative methods and products here, you think front-end.
At the scene, Professor Zheng Guilin also introduced to Howard Michele the patented technology of "AC zero-crossing" applied to the intelligent load controller. This technology enables the relay switch to achieve a breakthrough to accurately "open" or "close" at the AC zero-crossing point, eliminate the conditions for arc occurrence, eliminate the associated burning, impact and other problems, and fundamentally solve the faults caused by arc problems in the power system, Aging, safety and other hidden dangers, and prolong the switching life of products to more than 1,000,000 times, and push the power system from the era of arcing to the era of no arcing.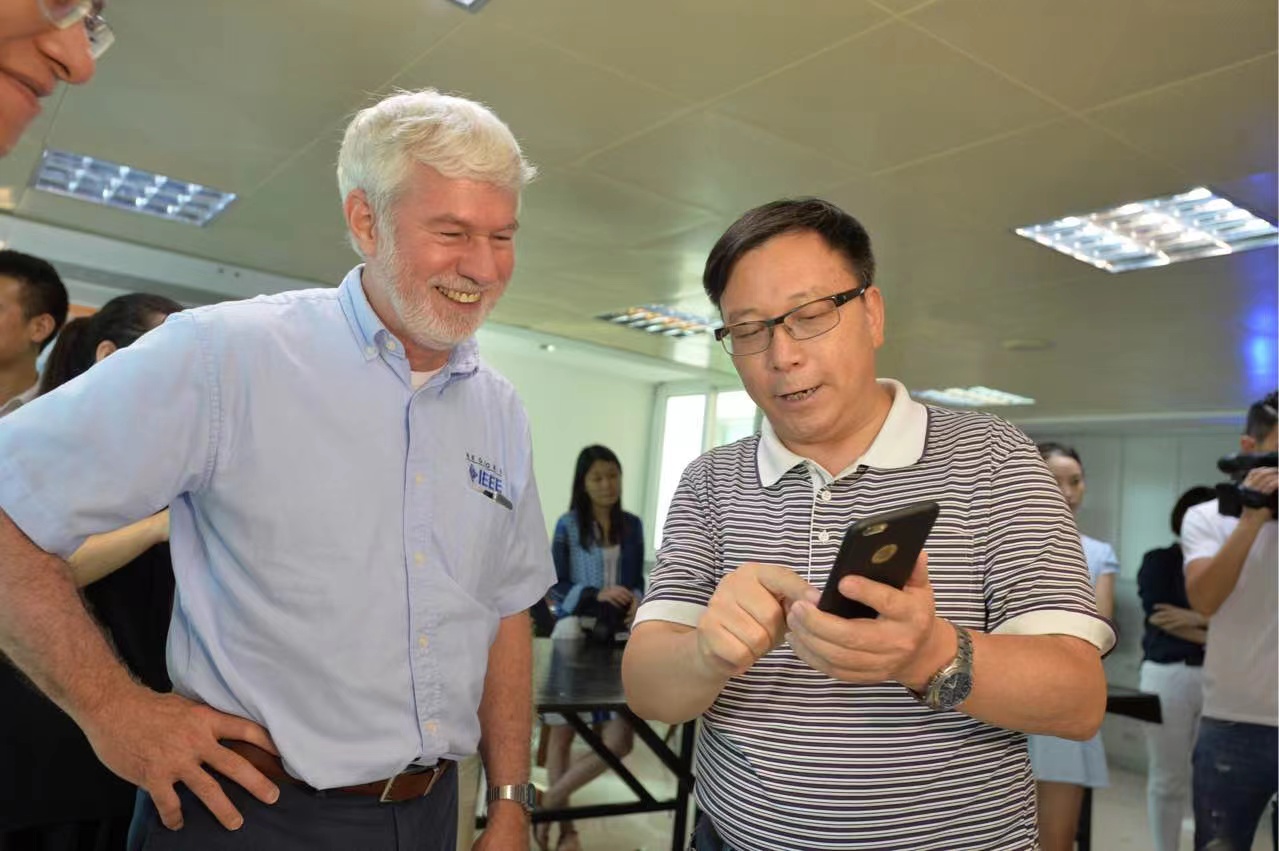 Howard Michel also highly praised the arc-free intelligent switch AC zero-crossing technology, thinking that this is an innovative technology that changes the world's electricity standards and is of great significance!
Suntrans™ has been committed to the R&D and innovation of energy management and control product technology, and is willing to practice for the entire power distribution system, including but not limited to: smart buildings, smart cities, smart water, smart electrified railways, smart ships, smart factories, smart Hospitals and other fields have brought an epoch-making revolution in power technology and equipment.