Opening ceremony of Shenzhen Hong Kong Urban Architecture Biennale/UABB, Suntrans ™ Departure from position C
On December 23, 2022, the 9th Shenzhen-Hong Kong Urban Architecture Biennale (Shenzhen) Longgang International Low-carbon City Branch Exhibition Hall opened in the Butterfly Lake of Shenzhen International Low-carbon City Exhibition Center in an "online + offline" way.The Publicity Department of Longgang District Party Committee, Housing and Construction Bureau, Urban Management and Comprehensive Law Enforcement Bureau, Urban Renewal and Land Repreparation Bureau and representatives of China Resources Land, Longgang City Investment, Suntrans ™ and other exhibitors were present.
The Shenzhen and Hong Kong Biennale on Urban Architecture is the first international biennial with a permanent theme of "cities and urbanization".
With the theme of "Starting from the C position, Building to the Future", this exhibition venue of Longgang District International Low-carbon City combines with the advance of the dual-carbon breakthrough in Shenzhen's reform and opening up pilot demonstration zone. From the perspectives of construction, aggregation and community, three exhibition sections are adopted, namely "C+ Construction · Industry to the Future", "C+ Aggregation, Sharing superposition" and "C+ Life, dual-carbon Progress". Present to create a technology, vitality, fun, fraternity scene type Biennale sub-venue and international low-carbon city carnival.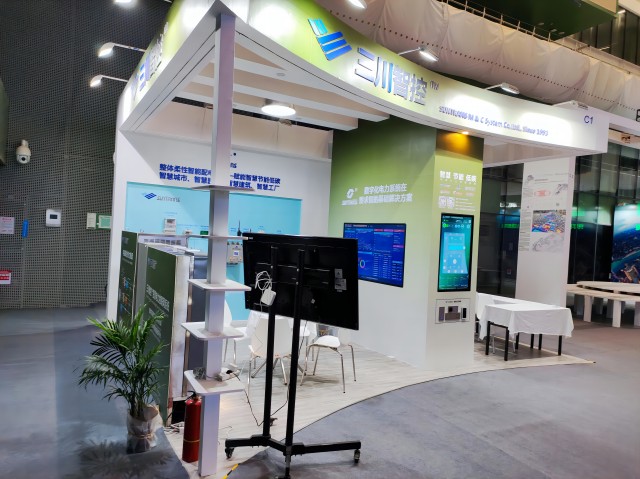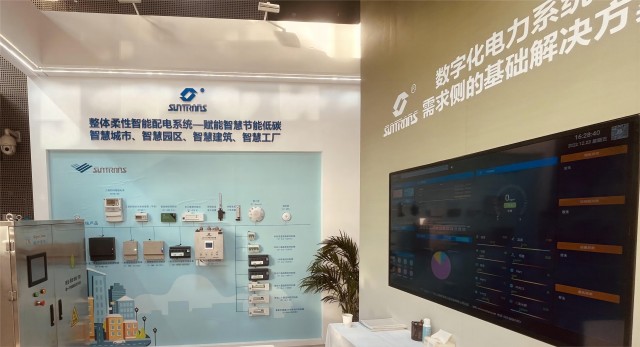 Suntrans ™ as the exhibitor, under the leadership of Chairman Professor Zheng Guilin and Executive Deputy Manager Zhu Qingjin, the team will officially display Suntrans series of independent research and development of "overall flexible intelligent power distribution system" software and hardware products. It will also demonstrate the low carbon solutions Mitsukawa Suntrans ™ has accumulated in the areas of digital twin cities, digital electric iot flexible distribution system, and artificial intelligence (AI) energy management and control through real-time cases.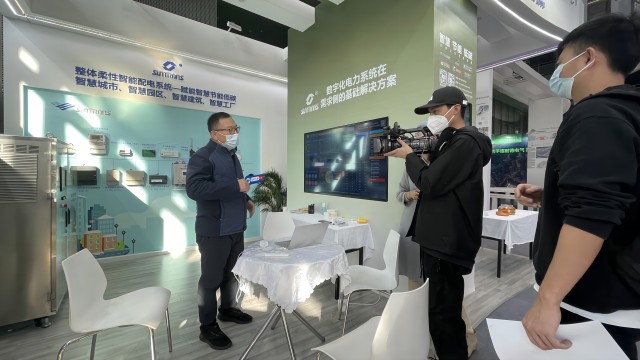 Chairman Zheng was interviewed by Shenzhen Economic Daily
Chairman Zheng explained that

Suntrans ™

has been deeply engaged in integrated energy management and control for 29 years, and has been focusing on smart building and smart city solutions with demand side management of power Internet of Things as the core.
In particular, it innovates the intelligent control technology of AC zero crossing without arc, which is the first time for electric power technology to get rid of the control switch technology of "arc" after 130 years since Tesla invented AC, thus truly solves the problem of "arc" when electrical switches break off, which confuses the power system for more than 100 years, and prolonging the life of the switch by more than 100 times.
At the same time, the "overall flexible intelligent distribution system", which takes AC zero crossing and arc-free strong electric intelligent control technology as the core, is a set of the most intensive, the most concise, the most safe and reliable refined implementation of energy dynamic planning, and is the optimal system solution to realize the ultra-efficient operation of electric power, water conservancy, heat, air compressor and air conditioning system AI.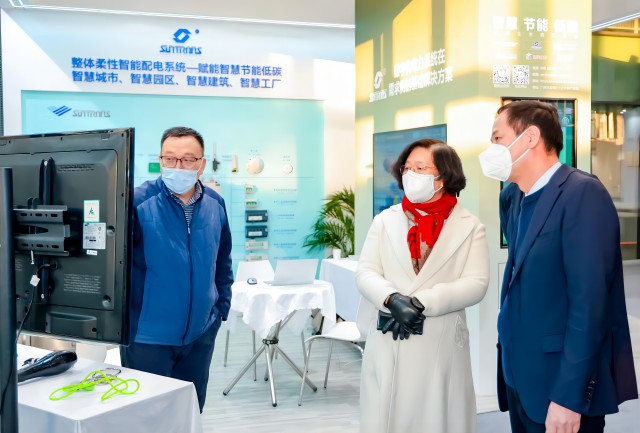 Chairman Zheng introduced Suntrans technology to Chairman Ye Qing of Shenzhen Academy of Construction Science and leaders of Housing and Construction Bureau
This system realizes the ultra-energy-saving low-carbon operation and maintenance mode and supports the dynamic measurement of carbon emissions. It is a smart infrastructure construction scheme to realize the optimal cost performance of the dynamic optimization operation of near-zero carbon buildings and parks. It is an innovative system that integrates the trinity of "strong electricity + weak electricity + active fire protection" with "one step in place" and has been verified by a large number of successful cases.Such as Gansu University of Traditional Chinese Medicine, Wuhan University, Bengbu Headquarters of DAFu Technology, Guangdong Institute of Land Resources Surveying and Mapping, Guangzhou Mediterranean International Hotel, Guangzhou Guanzhou Xianglan Prince Mingshi Hotel, etc.

Suntrans

™ has completed more than 300 large-scale energy digital control projects.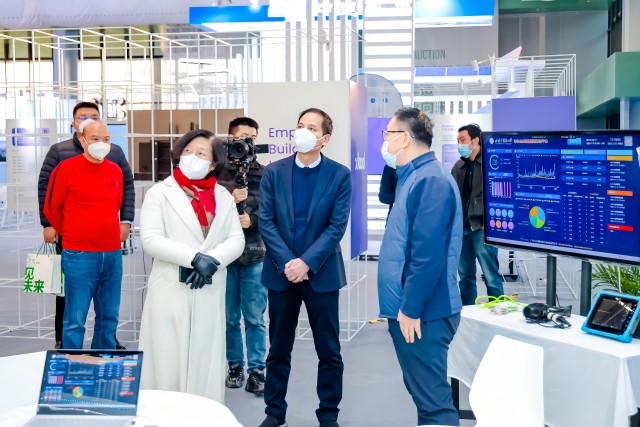 Chairman Zheng introduced Suntrans technology to Chairman Ye Qing of Shenzhen Academy of Construction Science and leaders of Housing and Construction Bureau
Professor Zheng, Chairman of Suntrans

™

, said that the full set of electric Internet of Things series software, hardware equipment and energy big data cloud platform with massive energy data processing, analysis and control were independently developed, designed and manufactured. It is hoped that through this exhibition, more people can know and understand the products and technologies of Suntrans, and Longgang District can make all-out efforts to build a dual-carbon pilot demonstration zone, and make a contribution to the creation of smart low-carbon city of Shenzhen.
The exhibition will run until February 2023.
Suntrans
™
hopes to better demonstrate and promote the concept of smart, energy saving and low-carbon development to the audience, and provide solutions to support people towards a greener, healthy, safe and low-carbon life.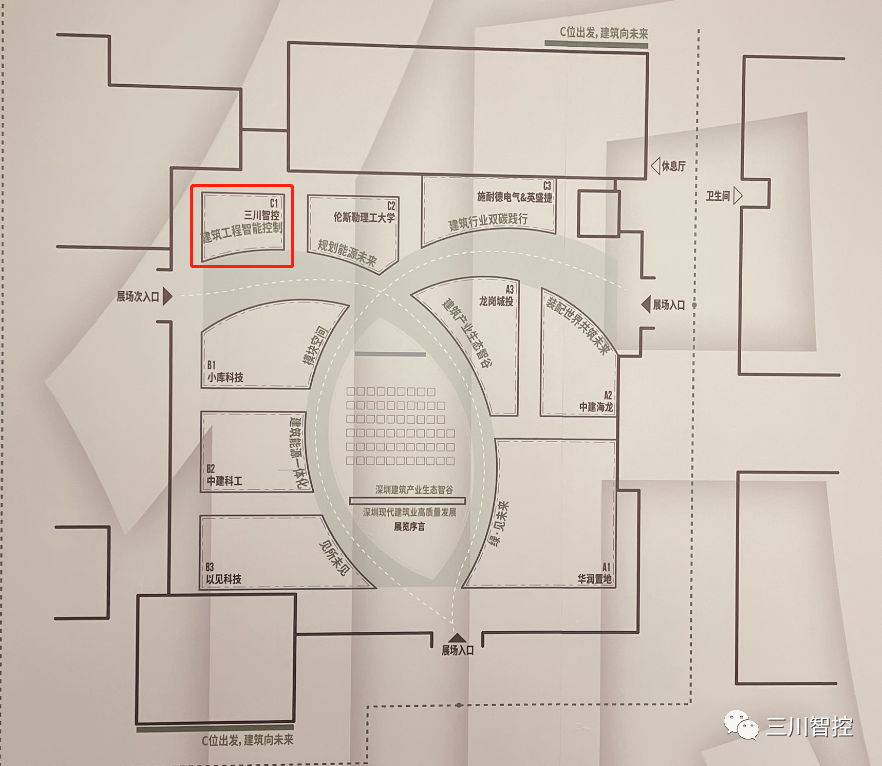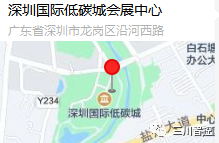 Suntrans
™
, starting from C point, is located at Booth C01 of Shenzhen International Low-carbon City Exhibition Center. We are looking forward to your visit and guidance from leaders, experts, friends and peers.