On January 10, 2023, Chairman of Suntrans™ and experts from Tongji Consulting and Zhongxing Design Institute visited HongKong Land (Shanghai) and discussed with General Manager Zheng, who is in charge of Shanghai Xuhui Binjiang Comprehensive Project of HongKong Land, on the solution of building smart buildings based on the overall flexible intelligent power distribution system.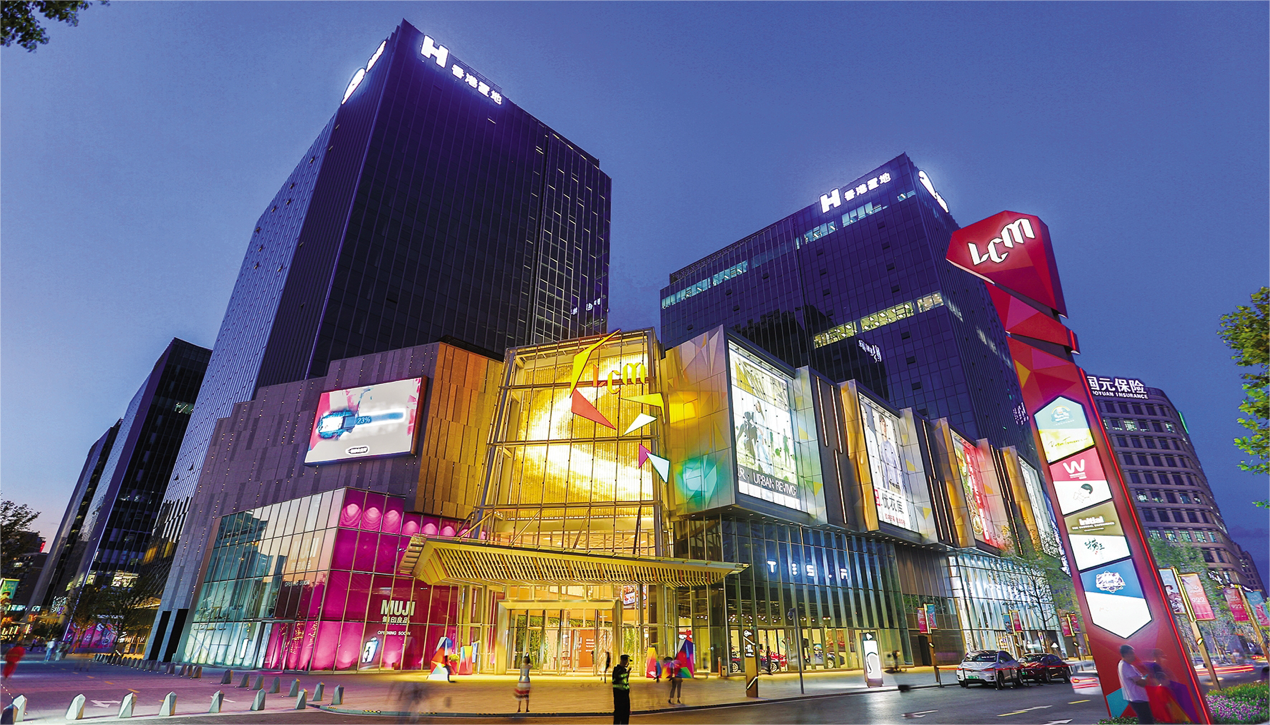 HongKong Land was founded in 1889 as a member of the Jardine Matheson Group, a large listed property investment, management and development group. HongKong Land was an early success. Its properties shaped the development of Hong Kong's city centre and set new standards for its future corporate, retail and hospitality industries, enduring through two world wars.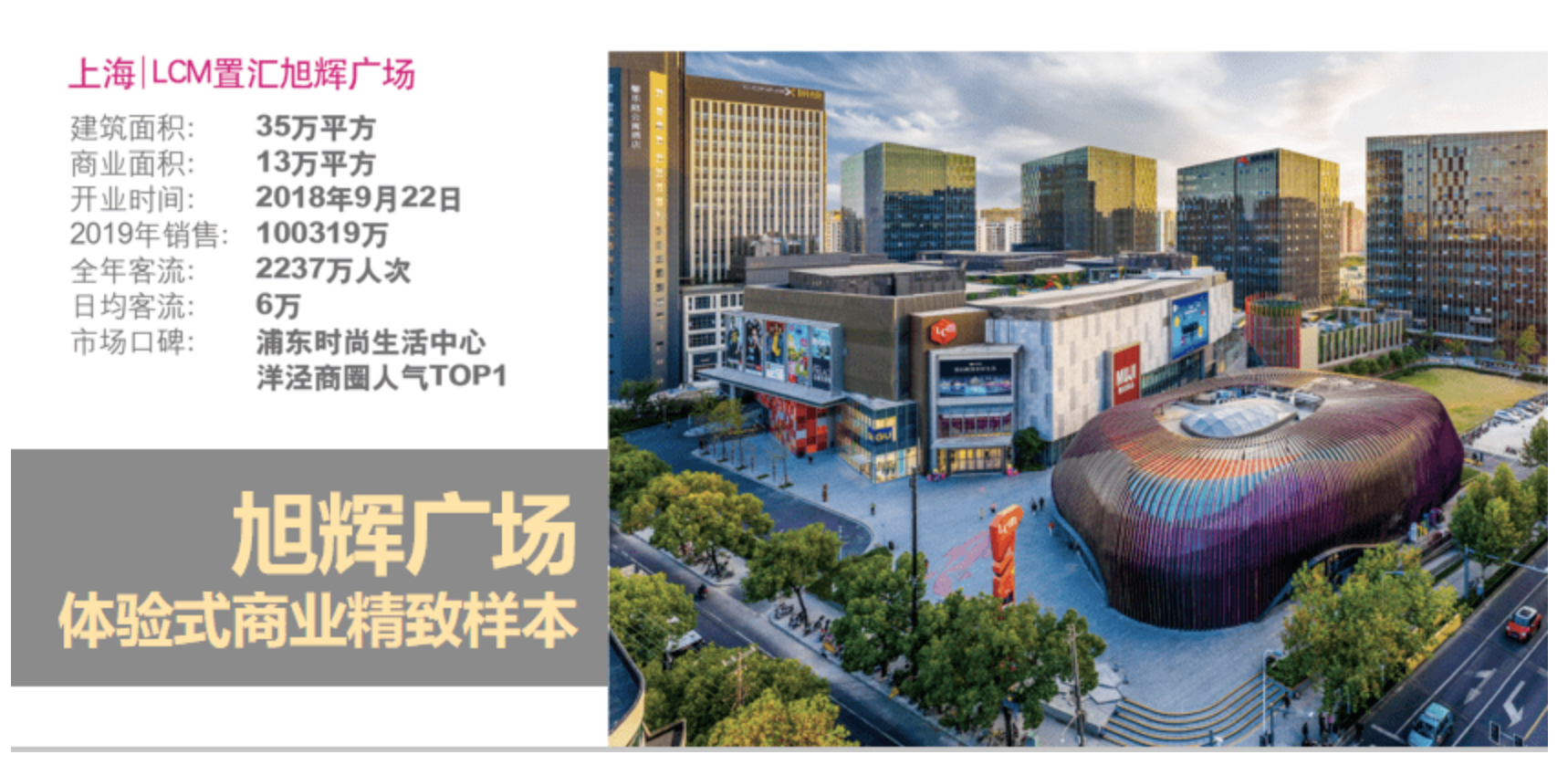 Xu Hui Binjiang Project manager Zheng said that in response to the "14th Five-Year Plan" building energy conservation and green building development Plan for "building energy conservation and green transformation, through digital technology to promote green and high quality development" needs, all industries are exploring to seek energy conservation and green transformation and upgrading road. At present, the problems facing the energy conservation renovation of comprehensive commercial buildings mainly focus on the comprehensive energy management control and intelligent operation and maintenance: energy consumption information missing or distortion, insufficient measurement and detection equipment, low data acquisition, manual meter reading reliability is poor; Lack of decision support database, can not provide reliable reference data for energy saving evaluation; Lack of effective building energy efficiency analysis and evaluation platform, energy consumption management measures are difficult to implement; Management efficiency is low, mainly rely on manual operation, maintenance, monitoring equipment, high cost and poor effect.
The Chairman of Suntrans™ presented the "Holistic Flexible Smart Distribution System" digital, low carbon, energy efficient building energy control and integrated solutions. This is a set of the most intensive, concise, safe and reliable detailed implementation of energy dynamic planning, to achieve the building water, electricity, heat and cold five energy integrated AI ultra-efficient control system solution.
In the aspect of lighting control, the overall flexible intelligent distribution system has achieved high performance active sensing and energy-saving intelligent lighting functions. Through no arc zero excessive intensive intelligent lighting controller to achieve one to one in different areas, or a pair of multiple lamps lighting intelligent control, greatly ensure that the lamp control system by the traditional electronic devices known as power intelligent control device. According to the functional differentiation of different areas, the specific control of lighting can complete any combination of situational control and one-to-one control. As an important part of the Internet of Things for energy management and control, it can realize intelligent lighting control through edge computing or cloud coordination, synchronously realize the diagnosis of lamp health status, abnormal prediction, early warning and forecast, and integrate with feedback sensor (sixth sense or sensor) into intelligent lighting control system, eliminate any lighting waste, and realize the concept of extreme energy saving and green development.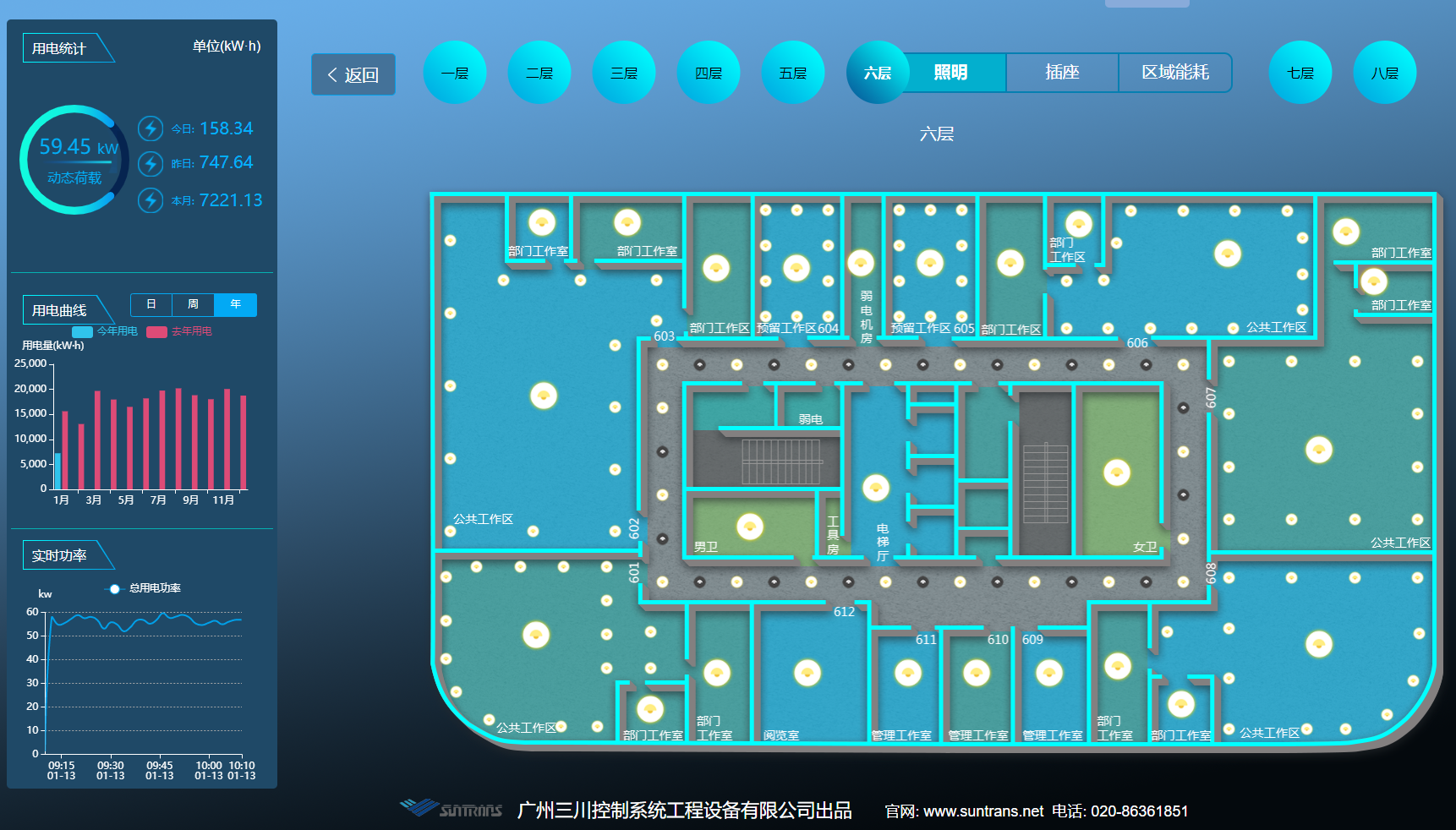 AI control of central air conditioning systems is a core system science and technology innovated by Suntrans™ to enable second to second optimal control of building central air conditioning systems, enabling EER long-term optimal performance. In the case run in real time, the average EER at 28 months was 5.7. Suntrans™ ultra-efficient central air conditioning system through the implementation of AI control, supporting terminal ST-RTU-HVAC, embedded in high-performance data processing, control logic analysis, advanced and reliable "terminal" echo "cloud", laid the intelligent hardware and software foundation for the construction of ultra-efficient air conditioning system. At the same time, the nonlinear control algorithm of PDWC will be used to set scientific periodic function for each device and each sensor. For the dynamic adjustment of freezing and cooling water pump operation, PDWC can dynamically control each device in a small window within 3 seconds. PDWC will guarantee the dynamic optimization operation of each refrigeration and HVAC unit. When the cooling load is lower than 15%, the start-stop control and intermittent operation of PDWC will realize the second-level intelligent control and control, and realize the low-carbon and energy-saving concept of not making the equipment work inefficiently for 1 second.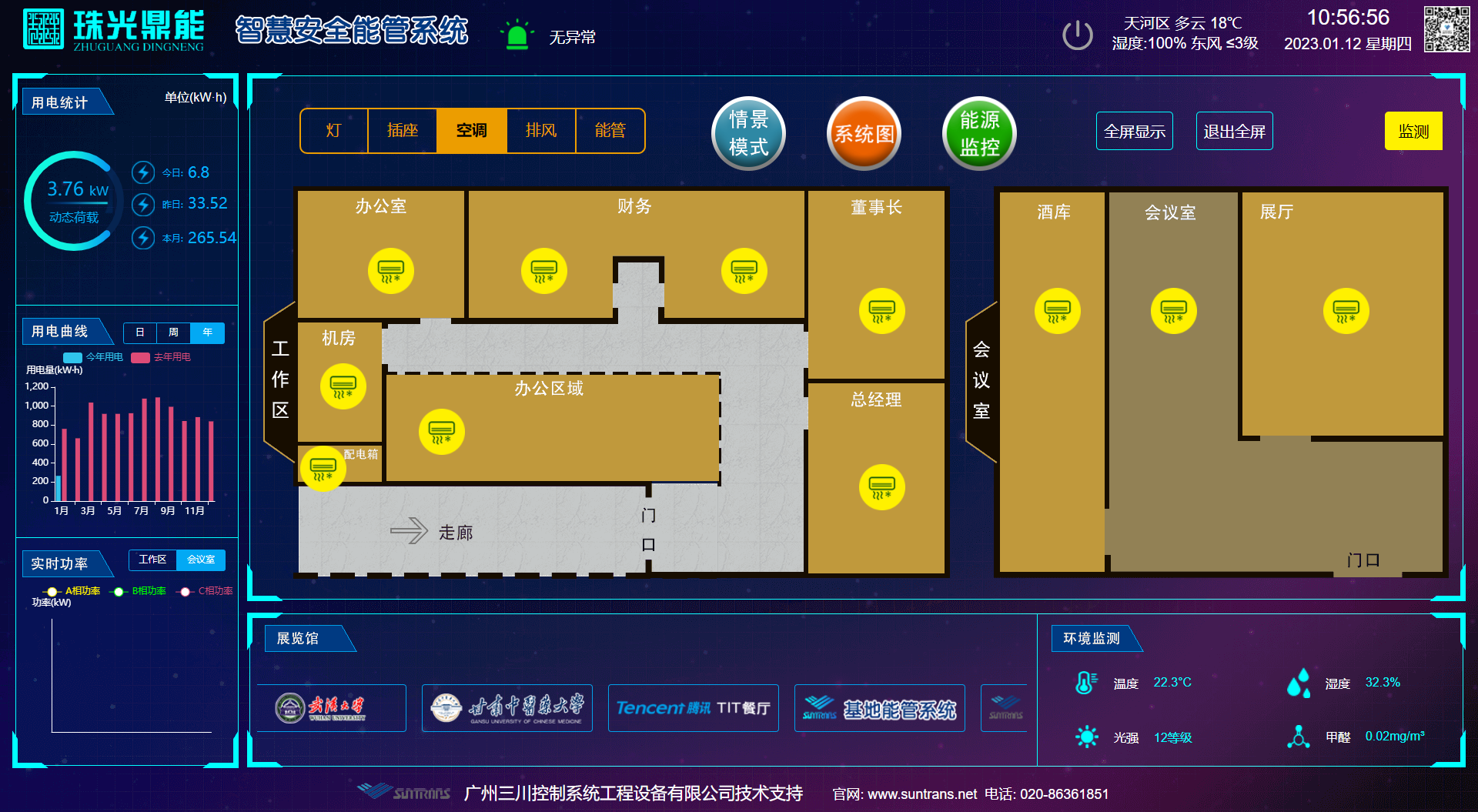 For the retrofit of the building's heating system, Suntrans™ uses a "magnetically coupled thermal unit system" that completely replaces traditional gas and coal fired boilers. This is a super efficient energy-saving product that can directly convert electric energy into heat energy with 98% efficiency, and generate the required steam for laundry room, heating hot water and bath hot water through plate exchange. The system is the most efficient thermal generator with hysteretic thermal effect mechanism, zero CO2 emission, zero pollution, micro-volume, non-special equipment. Under the same conditions, the magnetic coupling thermal unit system can produce heat or hot water with different parameters anytime and anywhere under the background of minimal space occupation, so as to make the building more efficient, more energy saving and more environmental protection.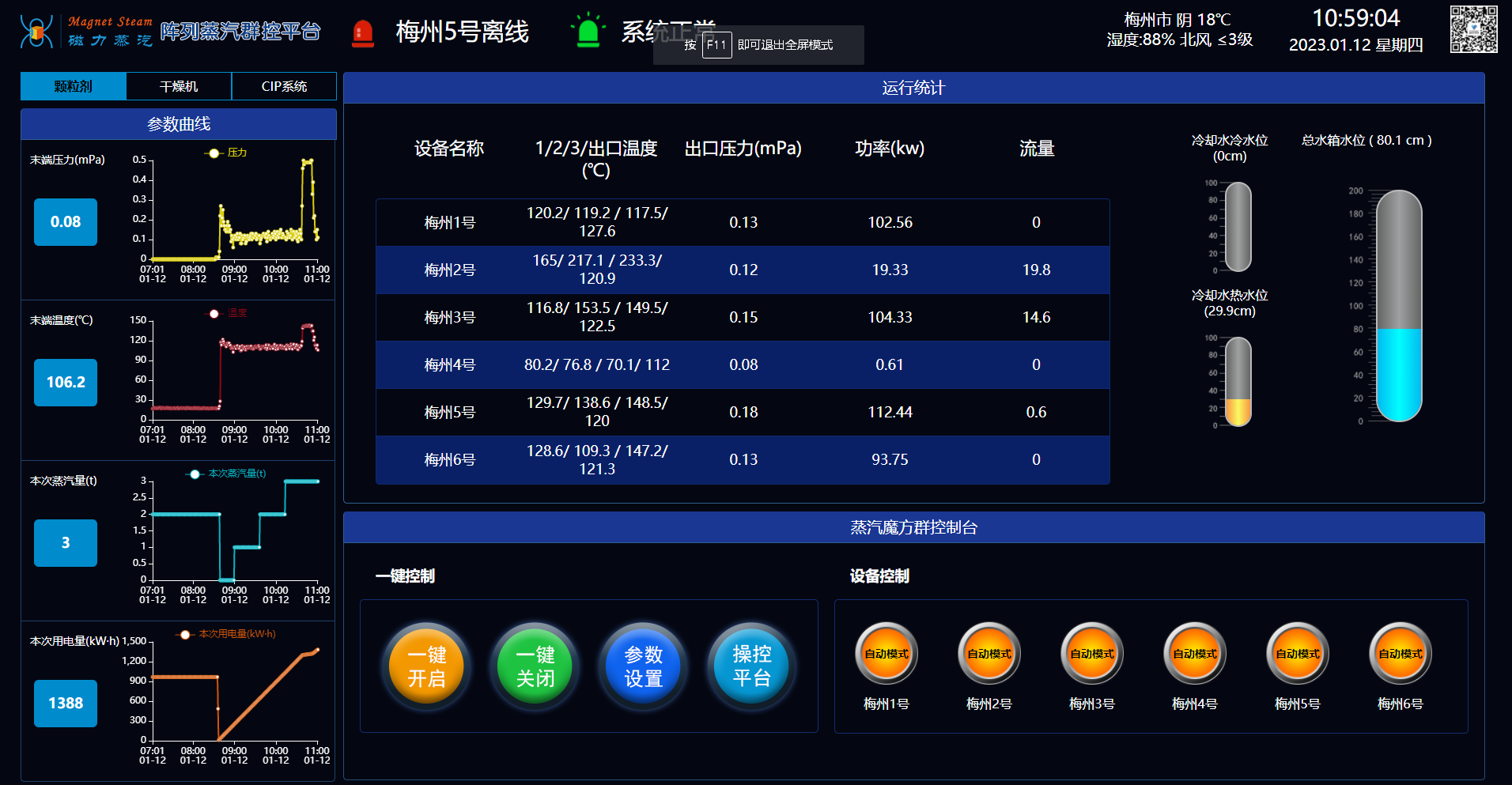 For energy consumption analysis and monitoring, Suntrans™ has created SuntransPlat, a cloud platform for integrated energy management and control. The platform can synthesize, analyze and decide the three-dimensional energy and status information of the whole building in real time, comprehensively, categorically and specifically, including but not limited to: electricity, current, voltage, power, environment, statistical analysis, electrical efficiency in the building, energy consumption, carbon emission, water pump, water pressure, water temperature, water level of water collection well and other information. According to the big data gathered by the whole system, all kinds of dynamic and real-time charts can be displayed. By selecting the data to be compared, each floor, each region and each equipment can be compared with the time unit of day, month and year, and the situation can be compared at a clear sight, providing data support for construction managers to optimize operation and save cost.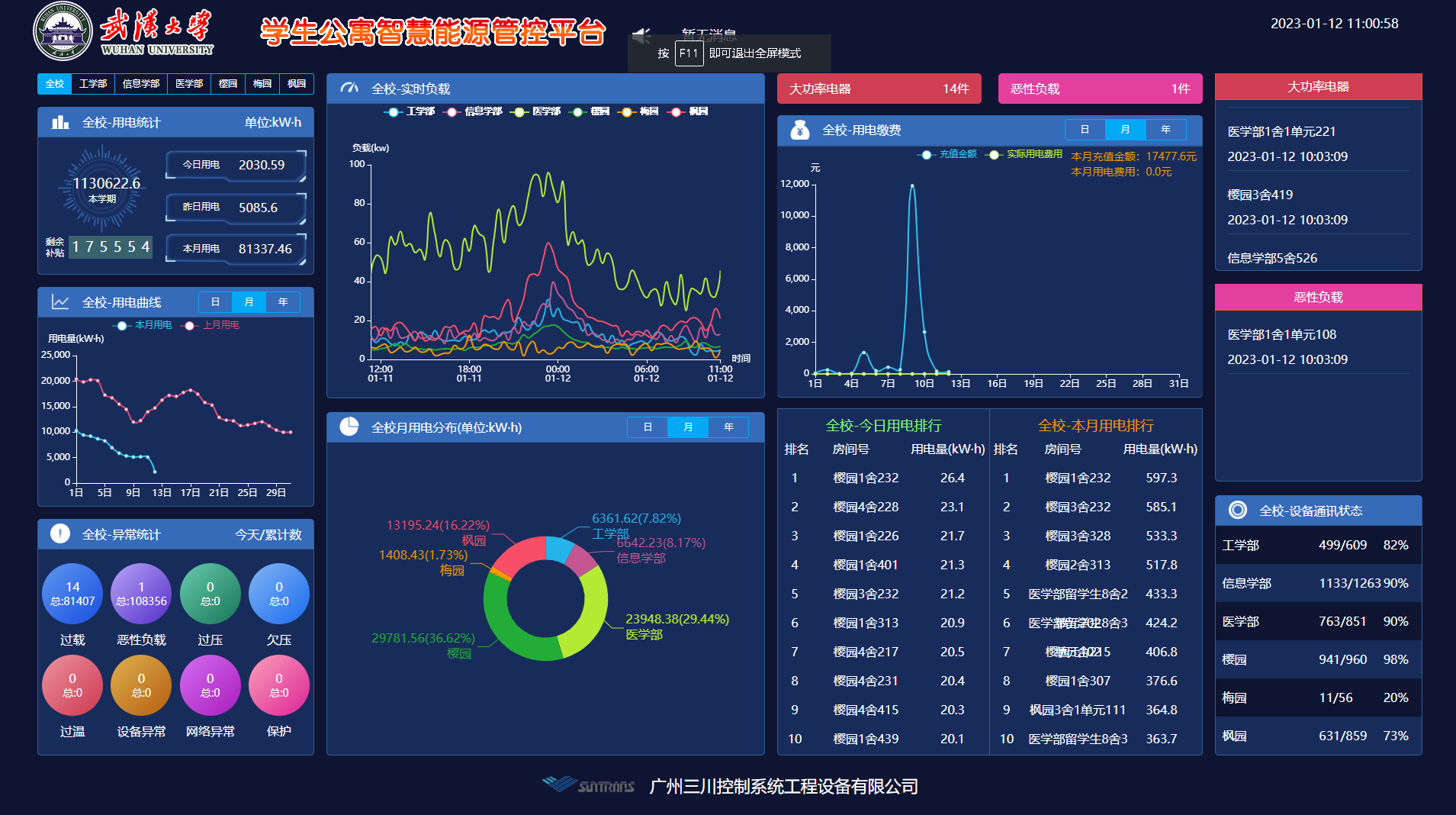 SuntransPlat platform can also display the working dynamic and historical situation of the equipment on each floor in real time, and set the display screen and touch screen at any required location. Through identity identification, the system can be controlled according to the authority. According to the actual layout plan of the electrical equipment or BIM display, the manager can directly point control the electrical equipment on the floor plan on the touch screen. The interface is intuitive and simple, the operation is convenient, and the real-time management, control and analysis can be realized more humanized. Promote the artificial management of buildings into artificial intelligence management, improve management efficiency, reduce operation and maintenance costs, improve system energy efficiency ratio, energy conservation and emission reduction, and efficiently complete the intelligent upgrading of building operation.
Suntrans™'s "overall flexible intelligent power distribution system" features high efficiency, energy saving, safety, convenience and high intelligence, which has been highly recognized by General Manager Zheng of HongKong Land (Shanghai). He said that the comprehensive energy management and control system established through digitalization, artificial intelligence and other high-tech can fully meet the needs of enterprises for energy conservation, carbon reduction, cost saving, green and sustainable development, which is an inevitable trend of future industrial development. The project of HongKong Land is huge and complex. We hope to find a suitable point for cooperation with Suntrans™. We preliminarily plan to take Shanghai LCM Zhihui Xuhui Plaza as the starting point for cooperation, and then expand our successful practical experience to other industries, and finally realize the green, high-quality and sustainable development of the enterprise.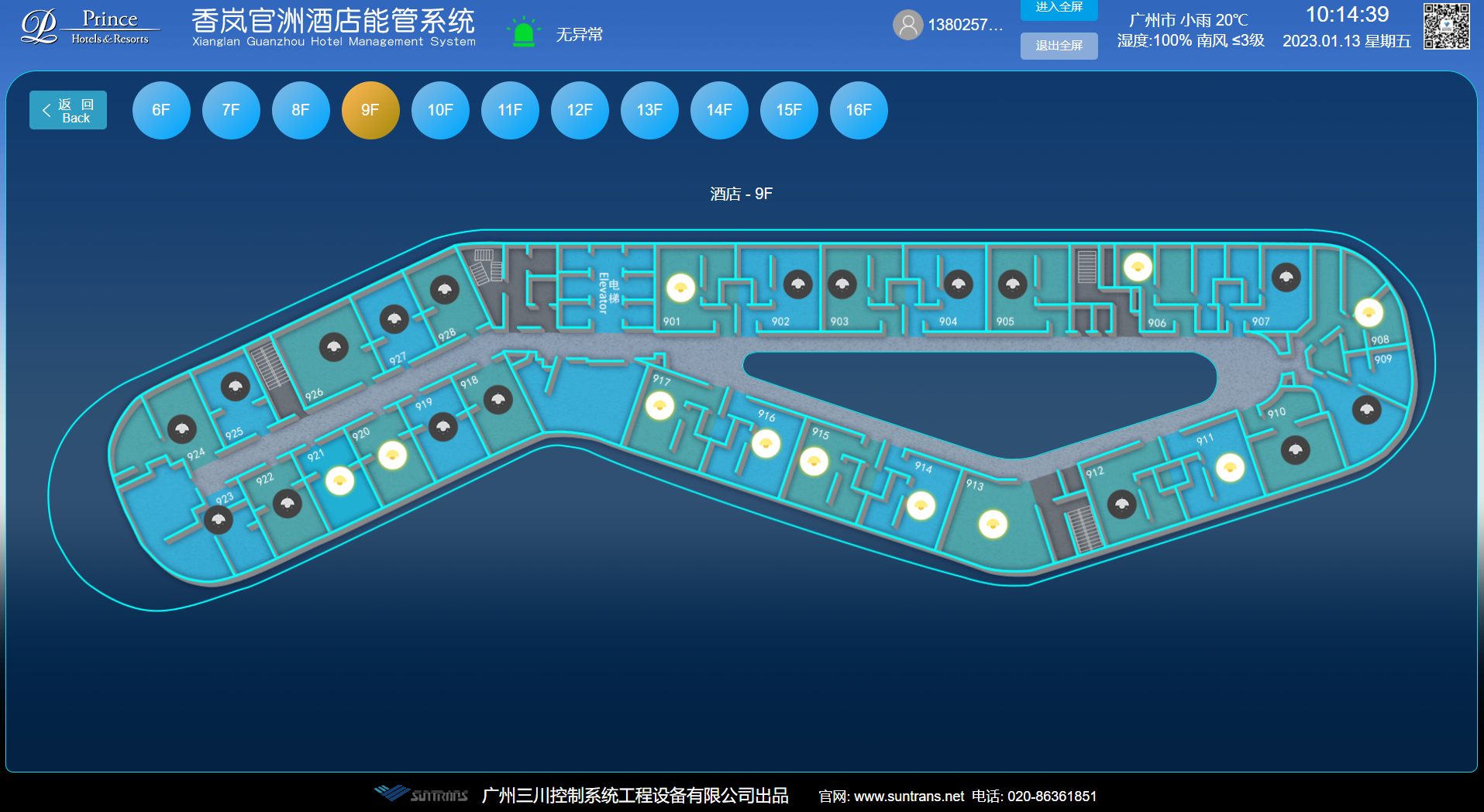 Suntrans™ has been deeply committed to integrated energy management and control of the Internet of Things for 30 years. The company promotes independent innovation and the demand-side management and control series technology of the electric Internet of Things which has been practiced by hundreds of outstanding cases, and creates a new generation of smart buildings and smart cities with "overall flexible intelligent distribution system" as the core. The company's innovative AC zero-crossing arc-free strong current relay controller series technology pushes the power distribution from the arcing out era to the arcing free era; The era of intelligent weak current, leading into the era of intelligent strong current. A large number of cases have proved that the "overall flexible intelligent distribution system" is the most intensive, the most convenient, the most safe and the most economical refined comprehensive energy dynamic control and intelligent operation and maintenance solution.