"Overall flexible intelligent power distribution system" enables the zero-carbon development of Huizhou Daya Bay Green Energy Service base
Huizhou Daya Bay Green Energy Service Base actively responds to the "Provincial high-quality Development Conference held by Guangdong Provincial Government at the beginning of the Spring Festival in 2023, drawing forging blueprint for Guangdong's high-quality economic development and sounding the vanguard of the province's high-quality development" and the "Huizhou Work Plan for Accelerating the Green, low-carbon and circular Development of Economy and Society" about "Promoting industrial green upgrading, Actively create green parks, vigorously develop green buildings, improve energy-saving standards for new buildings, promote the development of ultra-low energy consumption buildings, nearly zero energy consumption buildings "requirements. The base plans to adopt Suntrans™ 's "overall flexible intelligent power distribution system" construction scheme to create the park's facilities digitalization, energy use electrification, comprehensive energy control and intelligent, laying a foundation for the realization of high-quality sustainable development of the park and the green development of near-zero carbon buildings.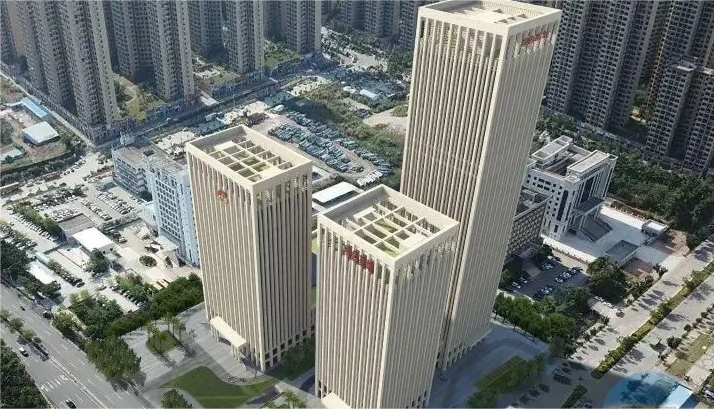 Huizhou Daya Bay Green Energy Service Base is located in the North District of Daya Bay Center, Huizhou City, Guangdong Province, with a total construction area of 178971.31 square meters. The main buildings are three high-rise office buildings, including office lobbies, banks, restaurants, office areas, conference rooms, lecture halls, etc. Suntrans™ conducted an overall investigation of the project base infrastructure, power distribution system and energy use system, and designed a whole set of "integrated flexible intelligent power distribution system" solutions.
Optimize the distribution cabling structure
Base building distribution wiring is a combination of traditional trunk type and radiation type, more branches, more consumables, complex wiring, affect the appearance. Suntrans™ further optimized design, in the main bus, according to the load type of the original design load trunk into three vertical double bus, simplify the distribution trunk structure, provide double power supply guarantee, improve power supply reliability; At the same time, the optimization of floor wiring is emphasized. The bus wiring mode of trunk line + puncture wire clip is adopted. The office distribution box uses puncture wire clip to take power from the nearest bus on the floor, which makes the overall layout simple, occupies little space, convenient operation and maintenance, and flexible expansion.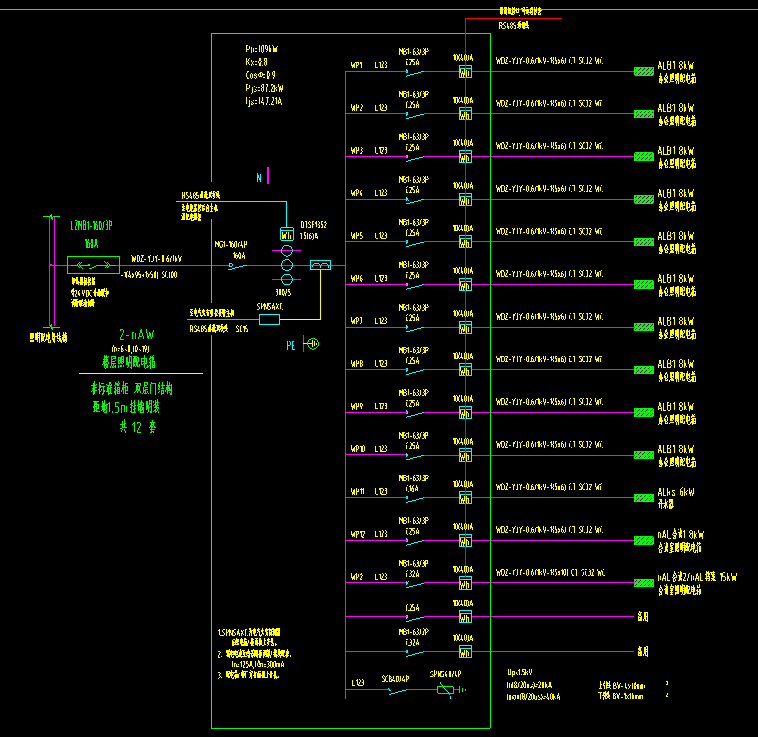 (Original design floor general box system drawing)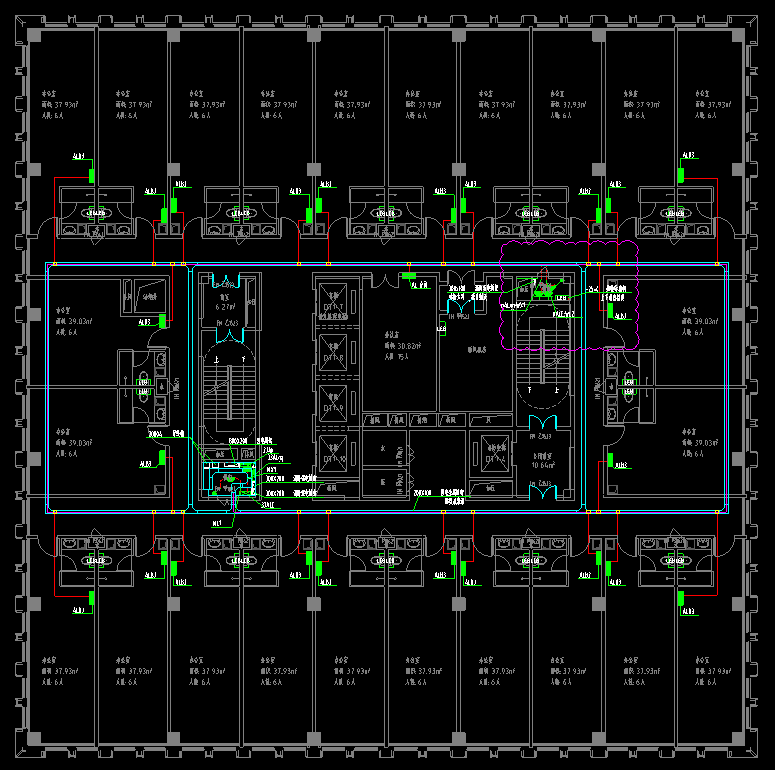 (Optimized floor bus plan)
Optimize and upgrade power distribution devices
It is difficult to build an intelligent system based on terminal echoing cloud. Energy consumption control cannot be refined. Equipment anomalies and system failures can only be analyzed and diagnosed by manual, which has low reliability and high operation and maintenance cost. Suntrans™ intelligent distribution box set measurement, protection, control, communication and programmable functions in one, to achieve efficient digital intelligent distribution, at the same time with AC zero crossing international leading technology, from the principle of the switch work to eliminate the arc phenomenon, avoid over and over voltage impact, electrical equipment more safe and reliable.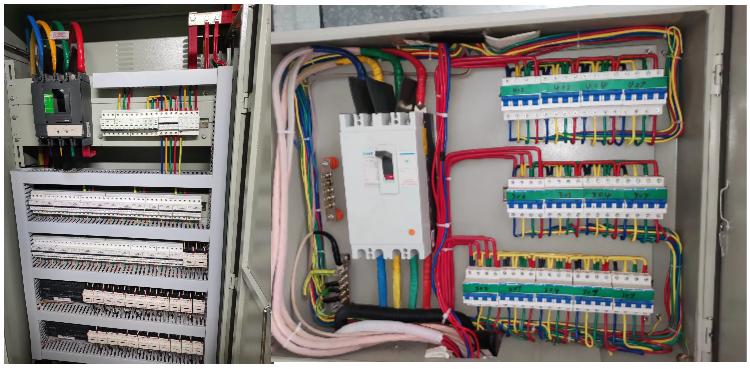 (traditional distribution box)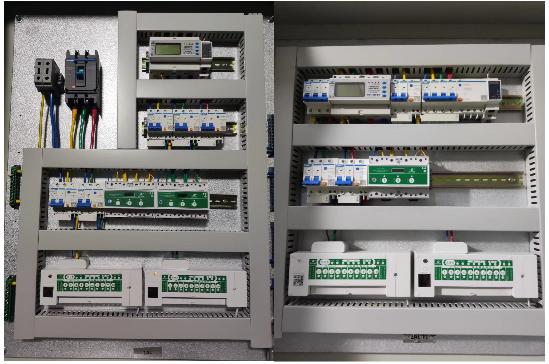 (Intelligent distribution box)
In order to realize more refined control of building energy and improve energy efficiency, Suntrans™ has designed and configured smart electricity meters in each distribution box/cabinet to realize fine metering and management of energy consumption and reduce energy consumption. Each terminal distribution box is equipped with an intelligent controller to realize the fine control of terminal electrical equipment and improve management efficiency; Each distribution box/cabinet is connected to the Ethernet through an intelligent gateway to realize the intelligent management and control of the entire distribution system through the Internet of Things and reduce operation and maintenance costs.
Optimize and upgrade the network cabling and intelligent system
The original cabling system to replace the whole fiber network, from entering the building to each network terminal are using fiber transmission. A network to carry a variety of services, reduce the room and wiring, wiring, 30 years worry, unlimited fiber bandwidth. The traditional strong and weak electricity separation system is built into an integrated strong and weak electricity intelligent digital energy service platform, which can monitor equipment running status, energy use and system anomaly warning in real time, improve energy consumption management level, optimize energy use structure, and realize near-zero carbon operation of buildings.
02
Integrated energy control of integrated flexible intelligent distribution system
Intelligent control of building lighting system
The overall flexible intelligent distribution system has achieved high performance active sensing and energy-saving intelligent lighting functions. Through the intensive intelligent lighting controller with AC zero crossing and no arc, it can realize the intelligent lighting control of one to one or a pair of lamps in different areas, which greatly guarantees the lamp control system from the traditional electronic product device to the electric power intelligent control device. In the solution, the base can be differentiated according to the functions of different areas, such as office areas, conference rooms, office lobbies, etc., and the specific control of lighting can complete any combination of situational control and one-to-one control. As an important part of the Internet of Things for energy management and control, the overall flexible intelligent power distribution system can realize intelligent lighting control through edge computing or cloud coordination, synchronously realize the health status diagnosis, abnormal prediction, early warning and forecast of lamps, and integrate with the feedback sensor (sixth sense or sensor) into the intelligent light control system, eliminate any lighting waste, and promote the base to achieve extreme energy saving,green and sustainable development.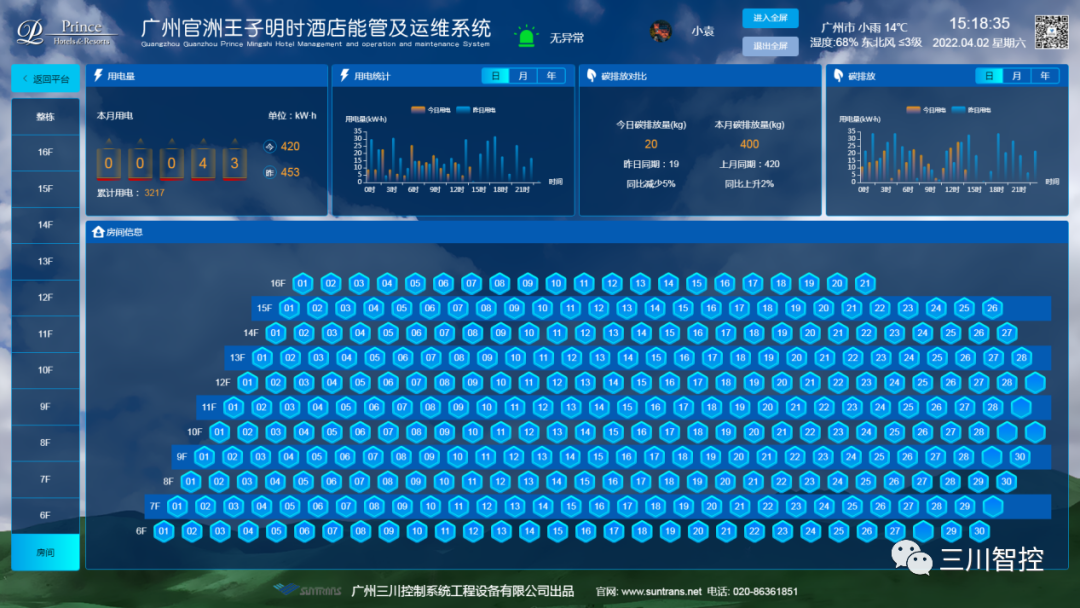 Search for optimal control of central air-conditioning system
Suntrans™ ultra-efficient central air conditioning system implements AI control, the supporting terminal ST-RTU-HVAC, embedded in high-performance data processing, control logic analysis, advanced and reliable "terminal" echo "cloud", laying the intelligent hardware and software foundation for the construction of ultra-efficient air conditioning system. At the same time, the use of PDWC nonlinear control algorithm, will be for each equipment, each sensor set up a scientific periodic function, for freezing, cooling water pump dynamic adjustment, PDWC can be in 3 seconds level within the small window, dynamic control of each equipment, PDWC will guarantee each refrigeration, HVAC unit dynamic optimization operation. When the cooling load is lower than 15%, the start-stop control of PDWC will be implemented intermittently to realize second-level intelligent control and control, enabling the central air conditioner in the building to achieve second-to-second optimization control, and ensuring the long-term optimal EER status.
Zero emission heating system
Suntrans™ innovative electrothermal coupling unit based on electromagnetic "hysteresis thermal effect" as the mechanism (heated material and current no contact), is a zero emission, zero pollution, zero labor based on the intelligent Internet of Things (AIoT) of the new generation of heating and heating equipment, but also provides high temperature and high pressure saturated steam intensive, intelligent new equipment. The heat conversion efficiency of the equipment is as high as 98%, and the heating speed is fast. The room temperature water can be heated to 180℃ steam in 50 seconds, without the long distance heat transmission pipeline of the traditional boiler room. Each machine covers an area of only 1.5 square meters, and can be placed on the roof or basement to realize zero distance from the heat demand side, further improving the convenience and efficient heating.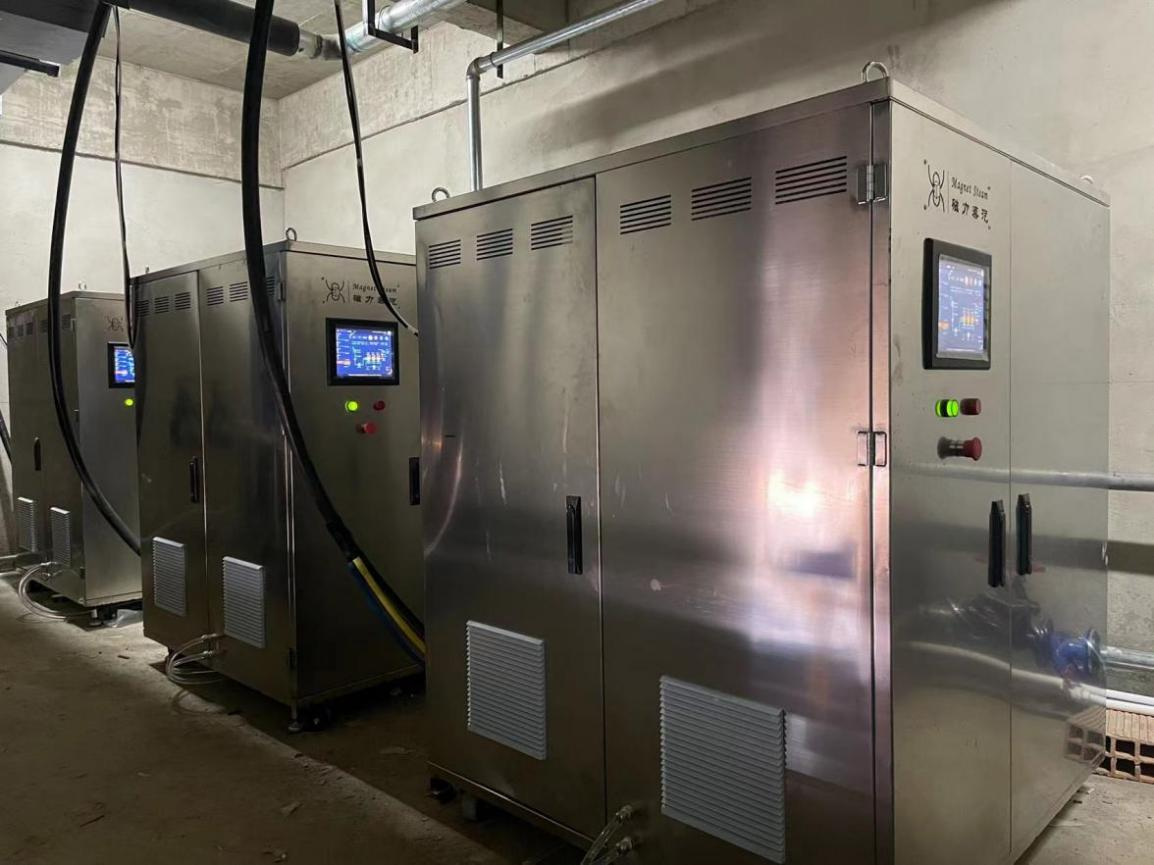 Valley storage and power demand side response (ADR) are common basic configurations in "integrated flexible intelligent distribution system". The base can adopt multiple electric-thermodynamic coupling units and heat storage water tanks, which can be adjusted by artificial intelligence (AI) and only be heated and operated during the valley power period (23:00 to 08:00 of the next day) to meet the hot water supply of the building all day long. Compared with the traditional hot water system scheme, it is more efficient, intelligent, energy-saving and cheaper.
Unattended intelligent operation and maintenance
The overall flexible intelligent power distribution system covers intelligent strong electricity + optical fiber communication + active fire protection +MRV (measurable, reportable and auditable), which can intensively solve the comprehensive control and optimization of the five energy sources of water, electricity, heat and cold of the base building and decarbonization. The system directly echoes all the electrical loads mentioned above to SuntransPlat cloud through intelligent terminals to realize big data collection, closed-loop intelligent control, accurate monitoring, reliable protection and edge calculation for each electrical load and equipment. The system fully meets the purpose of intelligent and refined carbon emission measurement and control and energy efficiency control of buildings. The system can eliminate unnecessary waste and realize AI-level intelligent energy control through big data analysis and edge calculation.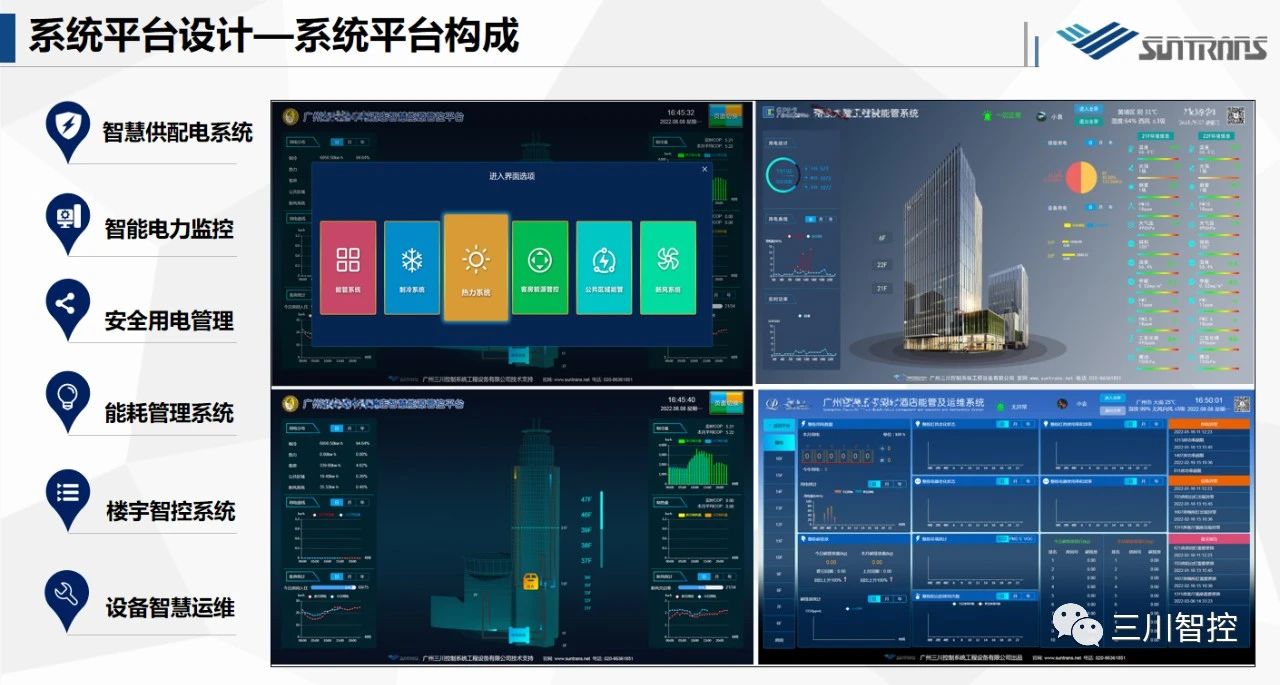 SuntransPlat cloud platform can synthesize, analyze and decide the three-dimensional energy and status information of the whole building in real time, comprehensively, categorically and specifically, including but not limited to: electricity, current, voltage, power, environment, statistical analysis, electrical efficiency in the building, energy consumption, carbon emissions, water pump, water pressure, water temperature and other information. According to the big data gathered by the whole system, all kinds of dynamic and real-time charts can be displayed. By selecting the data to be compared, each floor, each region and each equipment can be compared with the time unit of day, month and year, and the situation can be clearly compared, which provides data support for optimizing the energy use structure of buildings and saving costs.
03
Introduction to typical upgrading cases
Since 2019, Suntrans™ has completed 11 intelligent construction projects of integrated flexible intelligent power distribution system in Wuhan University, including foreign teachers building, welcome building, and several student apartments. By configuring multifunctional electricity meters and data acquisition terminals, the electricity consumption of each room can be collected, processed and charged. Intelligent controllers are configured to conduct intelligent control of air conditioning circuit and lighting socket circuit in the room, and electricity management information system of student apartment of Wuhan University is constructed to realize the transformation from manual meter reading, inspection and decentralized management to remote meter reading and centralized control. To provide an integrated and efficient management platform for Wuhan University, realize the measurable, controllable and adjustable power, and realize the Internet of Things and intelligent management and control of power. Through intelligent control of electricity consumption in teaching buildings and student apartments, such as limiting the use of high-power electrical appliances, remote control and disconnect power circuits forgot to turn off and other measures, energy conservation and emission reduction, energy saving rate up to 55%.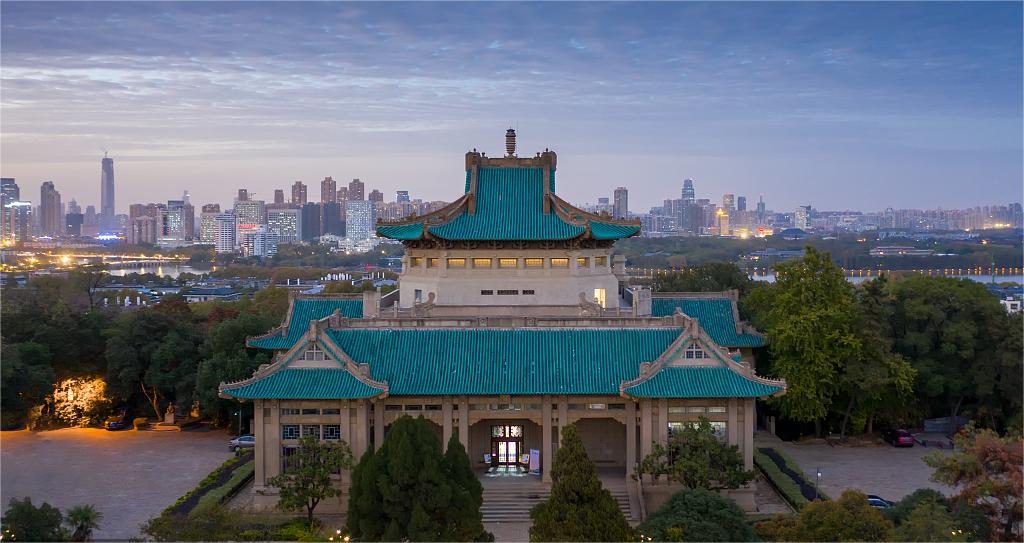 Guangzhou Pearl Mediterranean Hotel
Suntrans™ adopts the self-developed "Efficient AI operation and maintenance control system of central air conditioning room" and "overall flexible intelligent power distribution system" to carry out intelligent transformation of emission reduction, efficiency improvement and energy saving for the hotel's central air conditioning room system and hotel rooms, public areas and hot water system, so as to achieve efficient AI energy saving control of the hotel's air conditioning system and hot water system.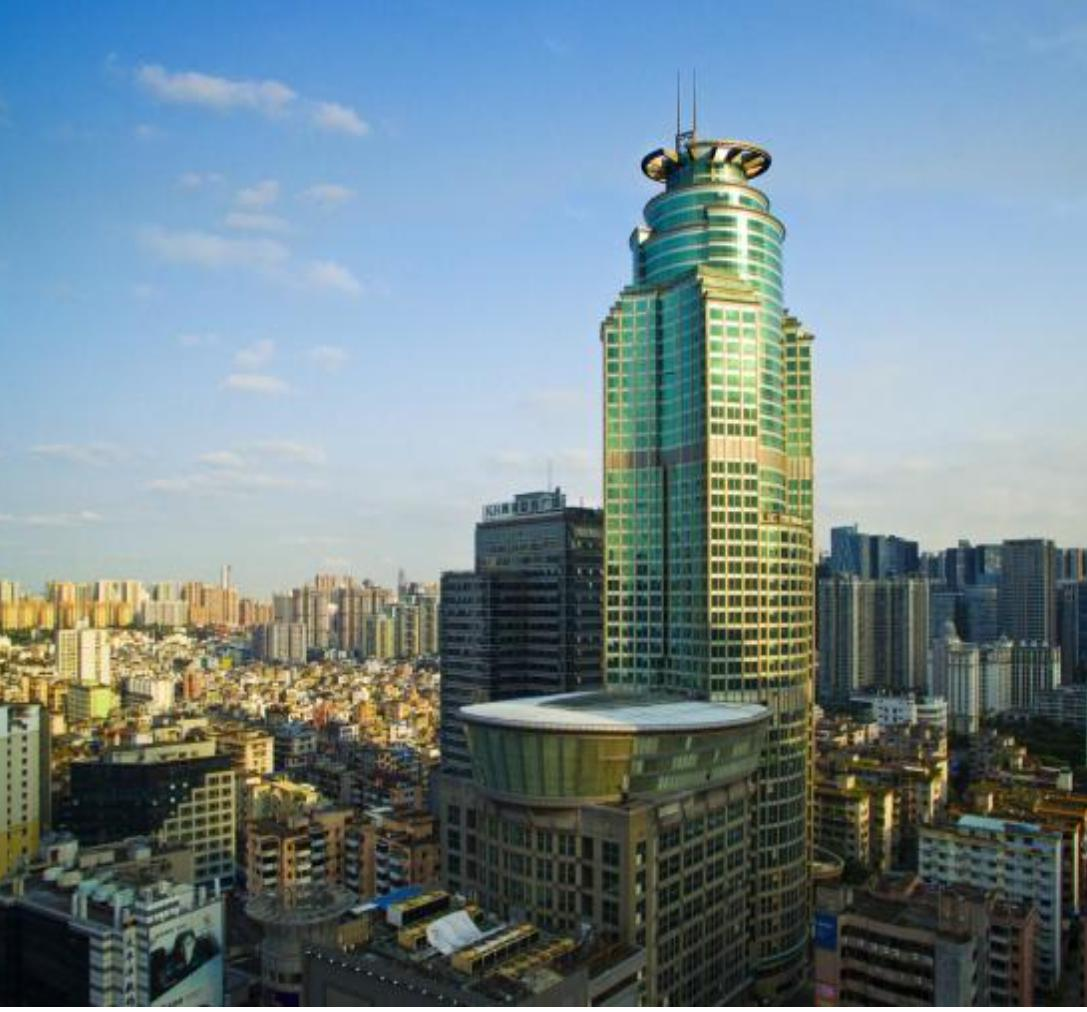 After the completion of the construction of the hotel's central air conditioning efficient AI control and comprehensive energy control system, the ultra-efficient central air conditioning control operation was realized. The annual comprehensive COP of the air conditioning room reached 5.8, which was the most advanced level in the industry. Before the transformation, the electricity consumption in July-September 2019 (2,419,600 kwh) was compared with the electricity consumption in July-September 2020 (1,252,800 kwh) in the main refrigeration months after the transformation. The energy saving reached 1,166,800 kwh, with an energy saving rate of 51.7%, significantly reducing annual carbon emissions. In 2021, the central air-conditioning room of the Mediterranean Hotel became "carbon neutral".
Guangdong Xiangxue Wisdom Traditional Chinese Medicine Industry Co. LTD
Suntrans™ is a high temperature and high pressure steam supply system built by Guangdong Xiangxue Wisdom Traditional Chinese Medicine Industry Co., LTD. The system uses 12 sets of electromagnetic coupling thermal power units to generate saturated steam production equipment, and distributes and directly supplies drug production equipment, meeting the thermal demand of traditional Chinese medicine granule preparation workshop in smart factory. The steam system is fully run under AI control by multi-module AIoT intelligent optimization operation, which can save energy to the extreme and ensure the production heating system is full of heat, high temperature efficiency, safety and health. In January 2023, it passed the GMP certification.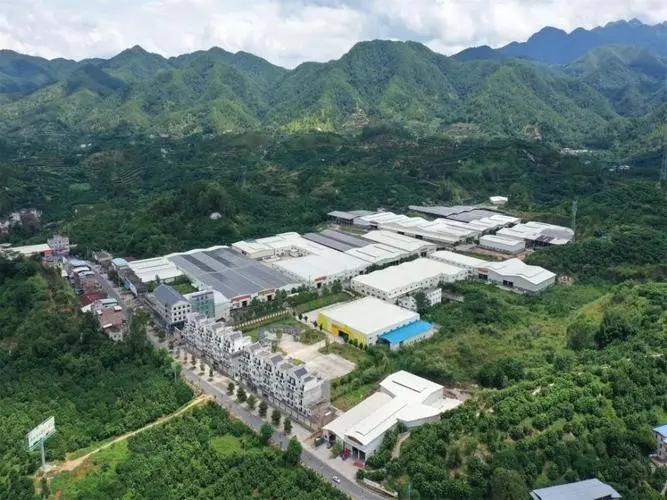 Suntrans™ has been deeply engaged in integrated energy management and control Internet of Things for 30 years, and is committed to the development and application of "Internet + intelligent energy management and control" technology products and systems. Including but not limited to: "overall flexible intelligent distribution system", "SuntransPLat/IoT cloud platform" and AIoT system supporting edge computing "zero excessive power load controller", electromagnetic coupling thermal units, etc. More than 200 demonstration projects have been completed in the fields of smart city, smart building, smart campus, smart home, smart water, smart factory, etc., realizing customers' demand-side response and digital building energy control reliably, conveniently and economically.