Thoughts on "Building Huangshan into the First Carbon Neutral City in China"
1. Macro-level understanding of "carbon peaking and carbon neutrality strategy"
1. "3060 goals"
my country's population is 18% of the world's, coal consumption exceeds 50% of the world's production capacity, and CO2 emissions account for nearly 30% of the world's total. The social and economic development constraints of resources and environment are increasing. In order to achieve long-term sustainable high-quality economic development, while fulfilling the responsibilities of a major country, our commitment to the world: peaking by 2030 and achieving carbon neutrality by 2060 means that we only have 9 years to achieve the peak of carbon emissions. To achieve carbon neutrality in 38 years, compared with the transition period of 50-70 years in Europe and the United States, it faces a steeper task of emission reduction. It also means that by 2030, China's carbon dioxide emissions per unit of GDP will drop by more than 65% compared with 2005, the proportion of non-fossil energy in primary energy consumption will reach about 25%, and the forest stock volume will increase by 6 billion cubic meters compared to 2005. The total installed capacity of wind power and solar power generation will reach more than 1.2 billion kilowatts, which corresponds to the country's need to enter a huge change in the energy consumption structure, the leap forward in energy technology, and the intensity of carbon emissions, and carbon sinks have become the country's core strategy.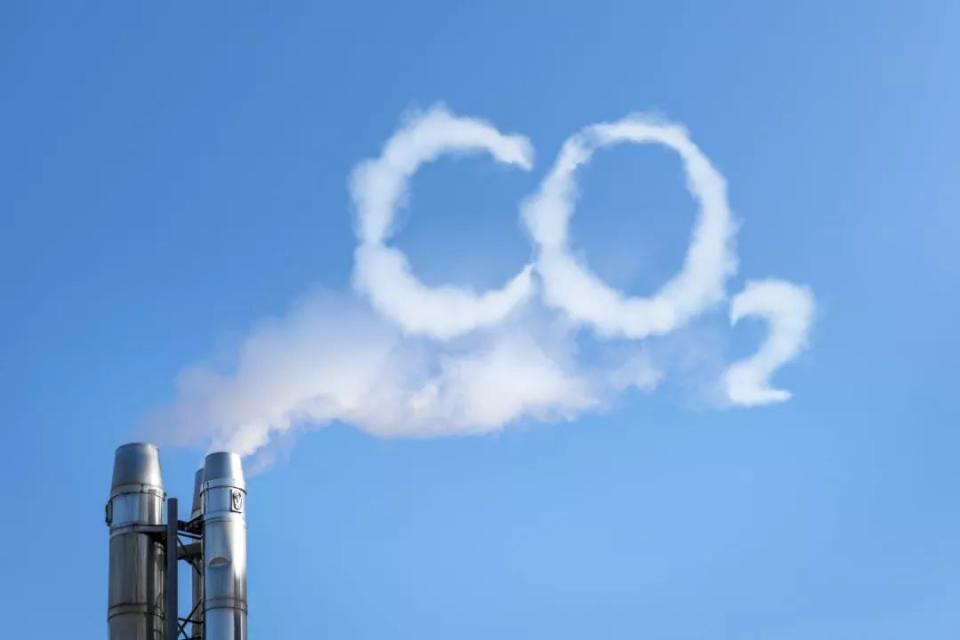 2. New assessment indicator - GEP (Gross Ecosystem Product)
In April this year, the General Office of the Central Committee of the Communist Party of China and the General Office of the State Council issued the "Opinions on Establishing and Improving the Value Realization Mechanism of Ecological Products", emphasizing that establishing and improving the value realization mechanism of ecological products is of great significance to promoting the comprehensive green transformation of economic and social development. By 2025, the institutional framework for the realization of ecological product value will be initially formed, a relatively scientific ecological product value accounting system will be initially established, the ecological protection compensation and ecological environment damage compensation policy system will be gradually improved, and the government assessment mechanism for the realization of ecological product value will be initially formed. The problems of "difficult volume, difficult mortgage, difficult transaction, and difficult realization" of ecological products have been effectively resolved, an interest-oriented mechanism for protecting the ecological environment has been basically formed, and the ability to convert ecological advantages into economic advantages has been significantly enhanced, reflecting that green mountains and clear waters are "gold and silver" "Mountain"'s GEP will replace GDP as the core value for evaluating governments and enterprises at all levels.
At present, Shenzhen has established a GEP accounting system, including GEP accounting specifications, statistical reports, and GEP online automatic calculation platform. As the country's first pilot city for the realization mechanism of ecological product value, Lishui City, Zhejiang Province has also issued the local standard of "Guidelines for Ecological Product Value Accounting", and has carried out four-level ecological system production (city, county, township (town), and village) GEP) accounting, and promoted the construction of the GEP application system of "planning, decision-making, project, transaction, monitoring, and assessment".
The United Nations Statistical Commission has incorporated GEP into the latest international statistical standard, the System of Environmental-Economic Accounting - Ecosystem Accounting. In the "14th Five-Year Plan" or for a longer period of time in the future, GEP is expected to become the vane of high-quality development of the country or region, and become a "baton" as important as GDP.
3. Scientific and technological progress in green power consumption and large-scale virtual power plant development
The "ceiling" of the large power grid for the safe consumption of green energy has reached its peak, which directly restricts the development of wind power and solar power in China. How to break through this "curse" of green energy consumption has become the key to the development of the country's green energy.
After 15 years of research and development, my country's independent innovation and intellectual property controllable "intelligent isolated zero-overload dual-power UPS switching controller" has achieved reliable, non-inductive and frequent switching between green energy and large power grids. Build a new energy supply and demand response structure of "large power grid platform support and independent operation of massive micro grids", so that green energy can enter a high-speed development track that does not depend on large power grids, change the proportion of green energy and fossil energy, and enter the medium level of more than 45% in 2030. level, has laid the foundation for new technologies and new equipment.
At the same time, my country's independent innovation, controllable intellectual property rights, and the maturity of the "arc-free relay protection power load controller" that can build a large-scale virtual power plant VPP based on the demand-side response ADR system "The greater the energy storage", the technical equipment that reaches 50% of the total power generation also lays the foundation for the realization of dual carbon, the degree of electrification, the development of technical equipment, and the highly developed VPP to lead the international advanced level.
4. Development of carbon trading market
At present, there are 31 carbon emission trading markets and 30 carbon tax mechanisms in the world, covering nearly 12 billion tons of carbon dioxide equivalent carbon emissions in 46 countries and 32 regions, accounting for about 22% of the total global greenhouse gas emissions. 
Tesla Motors reported its first full-year profit in 2020, largely on the $1.6 billion it earned from selling carbon credits to other automakers, according to its annual report. Eleven states currently require automakers to sell a certain percentage of zero-emission vehicles by 2025. If the companies can't, they have to buy carbon credits from other automakers that meet those requirements, such as Tesla, which specializes in selling electric vehicles.
Since 2011, my country has also launched carbon emission trading pilots in 8 provinces and cities. As of March 2021, it has covered more than 20 industries and nearly 3,000 key emission companies, covering a total of 440 million tons of carbon emissions. The cumulative transaction amount is about 10.47 billion yuan. At the same time, Beijing, Shanghai, Guangdong, Shenzhen, Hubei and other carbon trading pilots are also actively carrying out carbon financial product innovation represented by carbon forwards and carbon futures.
At present, my country has initially established a carbon trading market system. On July 16, 2021, the national carbon emissions trading market officially opened for online trading. The carbon trading market will usher in greater development space and better serve the country's national strategy of "carbon peaking and carbon neutrality".
5. Anhui Province's policy orientation towards carbon neutralization
In the 14th Five-Year Development Plan, Anhui Province emphasized the need to strengthen the "dual control" system of total energy consumption and intensity, increase the proportion of non-fossil energy, and win the initiative for carbon emissions to peak before 2030.
The 2021 provincial government work report also put forward specific goals: to coordinate the promotion of energy conservation, emission reduction and carbon reduction. Formulate and implement an action plan for peaking carbon emissions. Strictly control the scale and number of projects of high energy-consuming industries. Promote "foreign power into Anhui", and receive more than 26 billion kWh of external power in the area throughout the year. Promote the application of new energy-saving technologies and equipment, and complete the replacement of 6 billion kilowatt-hours of electrical energy. Promote the construction of green energy storage bases. 160 kilometers of main natural gas pipelines were built, and natural gas consumption expanded to 6.5 billion cubic meters. Expand the application of renewable energy such as photovoltaics, wind energy, and biomass energy, and add more than 1 million kilowatts of renewable energy power generation capacity.
The Anhui Provincial Department of Ecology and Environment proposed that it will formulate and issue the "14th Five-Year Plan" provincial ecological environmental protection plan and carbon peaking plan; start the first round of the performance cycle of the carbon emissions trading market in the thermal power industry; strengthen policy publicity and business training,Support the green and low-carbon development of service enterprises; continue to carry out pilot projects of low-carbon cities and climate-adapted cities. Carry out carbon neutrality pilot projects in provincial organs.
2. Understanding at the meso-level - the city is the main battlefield of carbon neutrality
From the perspective of carbon emission structure, the carbon dioxide emitted from the consumption and use of fossil fuels accounts for more than 90% of all carbon dioxide emissions, and is the main source of carbon dioxide emissions. It is imminent to promote the goal of carbon peaking and carbon neutrality, promote the revolution of energy production and consumption, further promote the improvement of terminal energy efficiency, and promote the replacement of clean energy.
From the perspective of carbon emissions,The energy consumption and carbon emissions during the construction and operation of cities account for more than 70% of the total energy consumption and carbon emissions of the whole society, and are the focus of carbon emissions and carbon neutrality.
Therefore, cities will be the main carrier for the implementation of the carbon peaking and carbon neutral strategy, and the main battlefield for green and low-carbon transformation. Taking the high-quality development of urban and rural areas as the scenario, it is of great practical significance to carry out research on the boundary division of urban and rural carbon emissions, calculation methods, and carbon emission reduction technology paths.
1. Cities are the coordinates of human civilization. Throughout history, there are three main indicators for the prosperity of a city: one is a sound infrastructure, the other is a prosperous industry, and the third is a rich spiritual culture. In different stages of urban development, indicators also have different qualitative requirements; with the changes of the times, urban development also has different connotations. This fully reflects the spiritual outlook, normal life, cognition and pursuit of people in this era. Different cities are colorful because of their unique temperament.
2. The process of China's modern urbanization is one of the great events of the 21st century and the main line of China's rise. During the first 40 years of urbanization, the country has grown from poor to rich; in the next 30 years, the country has grown from rich to strong. After a century of vicissitudes, the city's infrastructure, governance model, service system, and industrial structure have all achieved a qualitative leap. Urban carbon neutrality is a comprehensive indicator of a qualitative leap, which is embodied in various application scenarios.
3. High-quality and sustainable urbanization is the mission of the new era. We must abandon the traditional resource plundering and extensive development model at the cost of environmental damage, and turn to a development model that focuses on environmental friendliness, resource regeneration, co-construction, sharing and win-win. There is no doubt that carbon neutrality is the only way to implement sustainable development strategies, promote a comprehensive green transformation of economic and social development, and build a modern city in harmony with nature.
4. Large-scale popularization of the power "intelligently controlled demand-side response ADR" system, with each district and county as a unit, to build an ADR demand-side response mechanism with more than 100,000 households as a unit, namely virtual power plant VPP, to limit power in areas where it is needed On the premise of fully guaranteeing people's livelihood, realize the intelligent removal of demand-side load with VPP > 500,000 kilowatts as a unit, so that electric energy can be transferred to In more important scenarios such as commerce, industry, and agriculture, it can directly reduce power waste, directly reduce carbon emissions, directly ensure a win-win situation between regional GEP and GDP, and reduce residents' electricity consumption costs.
3. Thinking about the "Three Ones" of Huangshan City's carbon neutralization process
1. Establish a new development goal
Huangshan's existing industrial structure has good advantages in this round of transformation and development, and it is expected to take the lead in building a carbon-neutral city in the province and the country. It is expected that the municipal party committee and municipal government will take this as the goal in the future to further systematically promote the city's industrial planning, infrastructure construction, and investment promotion, promote urban development in a rhythmic and targeted manner, and realize an ADR system that can be adjusted by electricity for 300,000 households. Build a virtual power plant of more than 1 million kilowatts. For the established green development areas, comprehensively implement the construction of power demand side response, and form more than 1,000 demonstration micro-grid units that consume nearly 100% of green energy. The ultimate green development concept of energy and new power grids.
2.Create a new development concept
Consider the development concept of GDP+GEP two-wheel drive to promote the development of Huangshan City in the next stage. On November 5th, at the 2021 Xin'anjiang Green Development Forum and Ecological Products Expo, the "Huangshan City Gross Ecosystem Product (GEP) Accounting Technical Specification" has been released, which is the first local standard for ecological product value accounting in Anhui Province. It demonstrates that the city's GEP accounting research work has achieved phased results, and signed a 30-year hydropower quota consumption contract with Xin'anjiang Power Plant. Taking advantage of regional advantages, it is essentially decarbonizing Huangshan City's electricity, forming GEP priority, and comprehensively promoting new GDP. Demonstration effect.
3.Explore a new development path
Relying on the successful experience of cross-provincial ecological compensation in the Xin'anjiang model, actively explore the development space of carbon trading, and practice "lucid waters and lush mountains are invaluable assets".
4.Exploration of Huangshan Co., Ltd. to achieve carbon neutrality in the city
On the basis of in-depth study of the national dual-carbon policy and high implementation of the spirit of the dual-carbon speech of Lingyun, Secretary of the Huangshan Municipal Committee of Anhui Province, Mr. Zhang, chairman of Huangshan Co., Ltd., proposed to build Huangshan tourism into a demonstration base for dual-carbon tourism construction. Strive to explore carbon neutral roads for the construction of national tourist attractions, create near-zero-carbon buildings and innovate near-zero-carbon scenic spot standards. Gathering double-carbon construction talents and double-carbon construction enterprises has issued a rallying call for Huangshan Co., Ltd. to become a new force in national tourism near zero-carbon construction. At the end of 2021, the "low-carbon" construction of the company's major business segments and different cultural and tourism scenarios and the near-zero-carbon upgrade of buildings have been launched:
(1) Construction of the scenic spots under Huangshan Co., Ltd.: decarbonization of old and new buildings, new energy supply and consumption structure, three-dimensional perception and active fire safety system, through cooperation with Tongji Design Institute and Sanchuan Intelligent Control, through the construction of advanced "Flexible intelligent power distribution system", to build a smart tourism construction and scenic spot that integrates the three-dimensional integration of strong electricity, weak electricity and fire protection, and realizes online dynamic management and control of all power supply side and power demand side energy in the Huangshan area, ADR deployment, and realization of regional Comprehensive coverage of fire safety, environmental monitoring big data, new energy resource census, and aggregation of digital twin Huangshan and health care big data, including but not limited to mass distribution: GIS information, PM2.5, PM1, PM10, CO2, VOC , NO, light intensity, temperature field, humidity field, wind field, building posture, vibration and other safety synchronization warning and digital twin AI enhancement in massive scenic spots;
(2) Constructing hotels, inns, and building complexes under Huangshan to participate in the construction of the ADR (demand-side response) system to achieve a small-scale VPP (virtual power plant) effect, build an energy big data system, and form a customer-centric comprehensive utilization of resources. Promote the energy management operation and maintenance system based on artificial intelligence and the Internet of Things, with the least number of people, the safest equipment, the most economical operation and maintenance, and the most comfortable service, while improving the new infrastructure and new services in the scenic area, while achieving the ultimate energy saving and reduction. Emissions, a digital dual carbon management and control system for dynamic assessment of near-zero carbon targets;
(3) Build the outdoor environment, public lighting, roads, garbage recycling, and kitchen waste treatment systems corresponding to various business scenarios of Huangshan Co., Ltd., and form a comprehensive management, control, and scheduling system for public resources supported by the artificial intelligence + Internet of Things platform. system;
(4) Build a green energy comprehensive system of Huangshan Co., Ltd., and form a new regional power grid structure with green electricity-driven micro-grid operation as the main body and a large-scale grid platform supported, laying the foundation for carbon peaking and carbon neutrality;
(5) Abandon the use of coal, fossil and natural energy with huge carbon emissions and outstanding safety hazards, and build green energy consumption with electricity, especially green electricity as the energy source: such as "magnetic steam", induction cooker, etc. The distributed thermal security system and distributed green energy consumption system are developed to maximize the efficiency and super-efficiency of the HVAC system;
(6) Build an intelligent comprehensive decision-making and dredging system centered on energy big data, hotel room availability, tourist flow, and vehicle control;
(7) Build the digital twin system and intelligent dynamic operation and maintenance system of Huangshan Co., Ltd., and provide the highest quality, low-carbon and caring services for guests and regions with the fewest staff;
(8) Build a "near-zero carbon" tourism featuring food, accommodation, travel, shopping, and entertainment and a new type of energy-saving and emission-reduction participation in tourism special projects. The app makes the carbon footprint of every tourist transparent, and promotes a new mechanism for energy consumption and ancillary facilities energy consumption. and concept, aiming at a new energy structure characterized by night economy, holiday economic dispatching energy management and control, and ultra-low carbon emissions;
(9) Encourage special kitchen production systems and technicians featuring zero-carbon green electricity or electric energy, and eliminate, upgrade, and train chefs who use open flames to transform into a zero-carbon catering industry with induction cookers (Michelin standards).